Home
» Publishers and Library Barcode Software
Publishers and Library Barcode Software
Booksellers, Libraries of Universities College, School can easily manage complete details in simplified way for effective traceability of books, magazines, periodicals, their circulation and maintenance. Barcode label maker software provides a helping hand to craft library specific barcode labels in any major Linear and 2d barcode font standards.
Barcode maker software facilitates users with series generating options to fabricate publisher barcodes beneficial in all publishing houses and book stores. Barcode generator software provides users with the flexibility to save the created barcode label at any specific location in any of the major file patterns including JPG, BMP, GIF, EXIF, TIFF etc.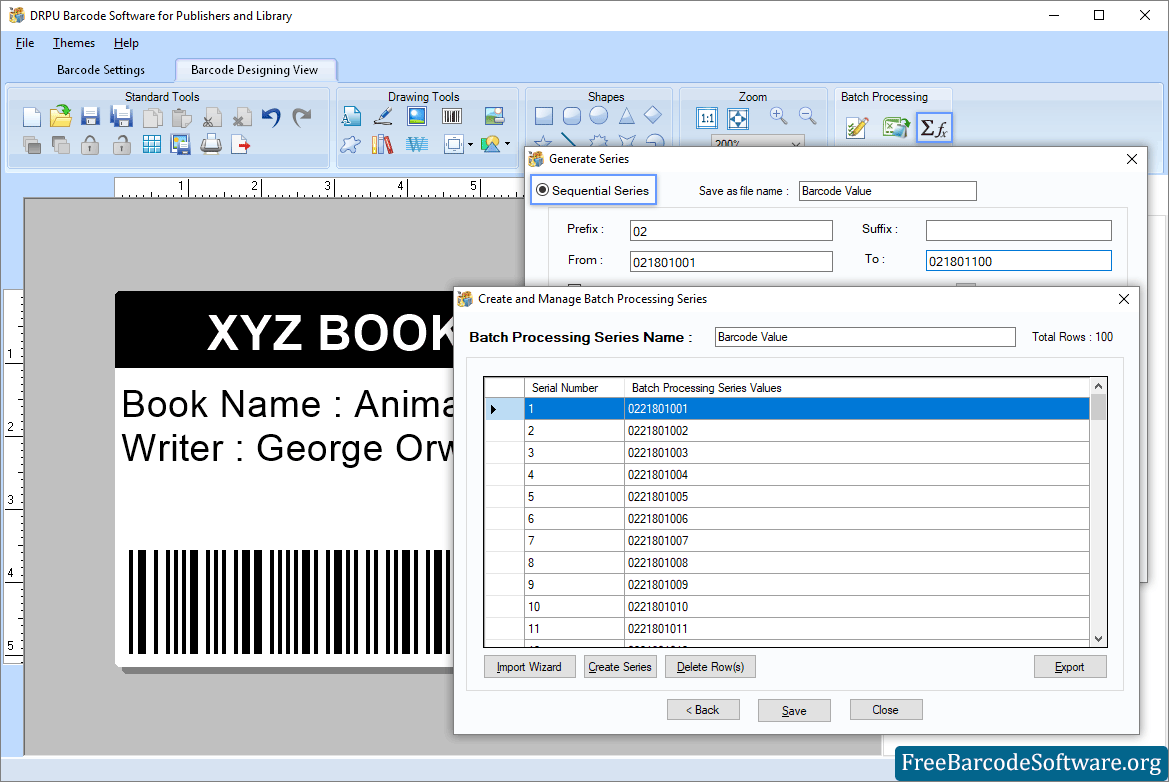 Publishers and Library Barcode Software More Screenshots >>
Supported Barcode Fonts:
Linear Barcode Fonts: Coda bar, Code 11, EAN 13, EAN 8, Industrial 2 of 5, ISBN 13, Telepen, UPCA, UPCE
2D Barcode Fonts: Databar, Databar Limited, PDF417
Barcode Designing View Facility:Barcode software using flexible barcode system for publisher and library industry is designed with image designing tools including Pencil, Text, Line, Picture, Rectangle, Arc etc to give the publisher or library standard barcode label a customized look.
Major Working Features:
Supports all major linear and 2d font symbologies.
Provides options to save the generated barcode image in any popular graphic file formats including JPG, BMP, EXIF, PNG, GIF, TIFF etc.
Sequential, Constant or Random lists generating options helps to build multiple barcode labels beneficial in book publisher industries and book stores.
Easily adjustable font, color and image setting options to build user desired publisher and library barcodes.
Generated barcode labels can be copied and used in integration to all windows applications like MS-Word, MS-Paint etc.
Barcode label printing software offers wide range of print feature-set.
Other Features:
Simple and easy to use software interface allows any user to implement the product.
Users can create custom-style barcodes images on their PC itself.
Provides option to specify barcode value, barcode header and footer.