Home
» Professional Barcode Software
Professional Barcode Software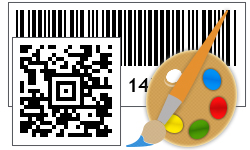 Barcode Label Maker Software generates labels, coupons, tags, stickers and rolls using Linear and 2D barcode font symbologies to fulfill various barcode labelling needs. Advance designing tools to create customized barcode label added with different designing objects like line, ellipse, rectangle, picture etc.
Barcode generator utility is suited for all business organization to improve the sales and services and reduce data errors as well as redundancy. Barcode maker tool generates different types of custom barcodes, shipping barcodes, postal barcodes and inventory barcodes with facility to print labels simultaneously. No need of prior barcode making experience or any external device, just install barcode generator software on any Windows machine and create industry standard barcodes.
Screenshots of Professional Barcode Software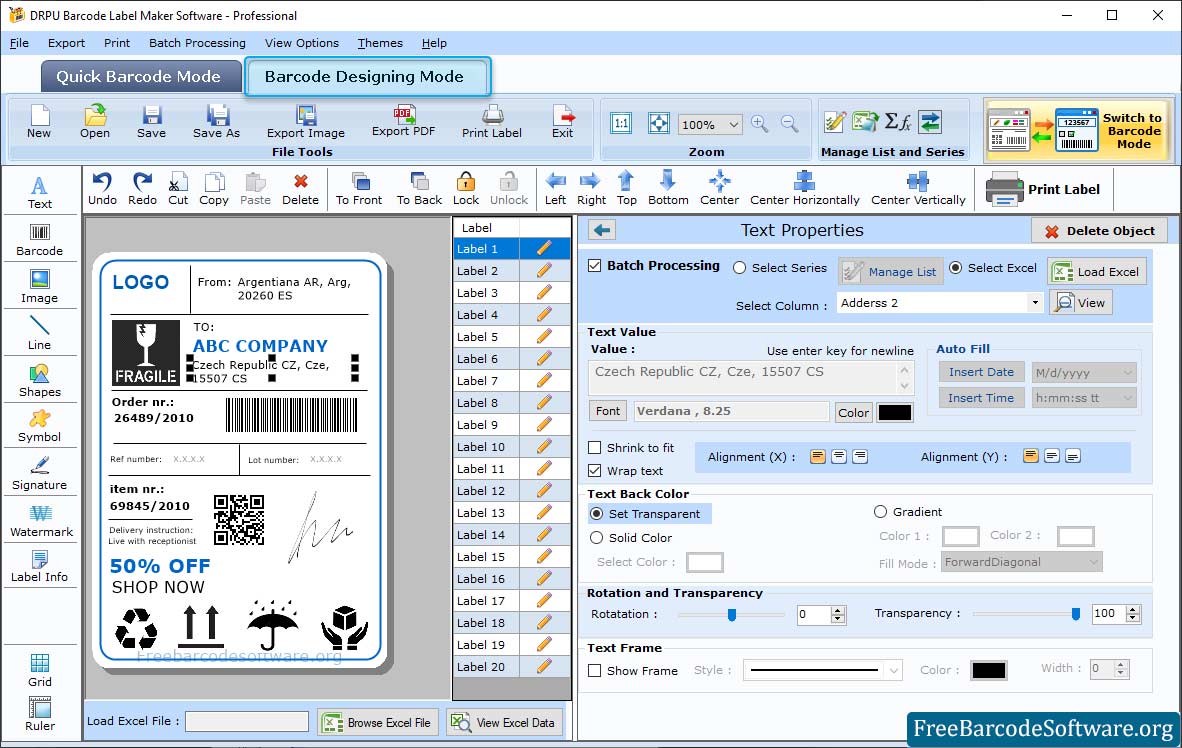 Major Working Features:
➯

Generate high resolution and printable barcode labels, stickers and tags.

➯

Design customized barcode label by adding line, text, picture, rectangle, ellipse and other similar image designing objects.

➯

Supports Linear and 2D barcode font symbologies.

➯

Option to copy and paste created barcode labels to Microsoft Word, Excel, Paint and other similar applications.

➯

Generate bulk barcode list using Random, Constant value and Sequential series.

➯

Save barcode images in jpeg, bmp, tiff, exif, emf, wmf and png.
Other Features
No need of complex technical skills required to operate the barcode system software.
Change font, color, width and other barcode dimensions as required.
Print multi-copies of a barcode label on the same paper using barcode label printing software.