Home
» Industrial, Manufacturing and Warehousing Industry Barcode Software
Industrial, Manufacturing and Warehousing Industry Barcode Software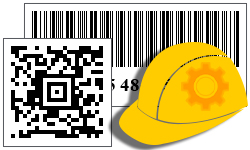 Barcode label maker software is useful for all manufacturing industries and warehouses involved in production of goods and their storage. Large volumes of goods can easily be maintained and accessed by aid of the barcode image scanning features of the barcode system.
Utilization of barcode technology has relieved manufacturing industries and warehouses from the time and extra efforts consumed in the manual data entry process of keeping accurate record of raw materials, produced goods and stored ones. Barcode generator software is featured with excellent development platform that crafts business barcodes with support for any popular Linear and 2d barcode fonts.
Image designing objects including pencil, text, line, picture, rectangle etc of the barcode maker software provides a helping hand for users to create professional looking barcode labels. Barcode label printing software enclosed with the barcode software offers a wide range of printing facilities along with print preview of the print output sample to prevent from further printing errors.
Screenshots of Industrial, Manufacturing and Warehousing Industry Barcode Software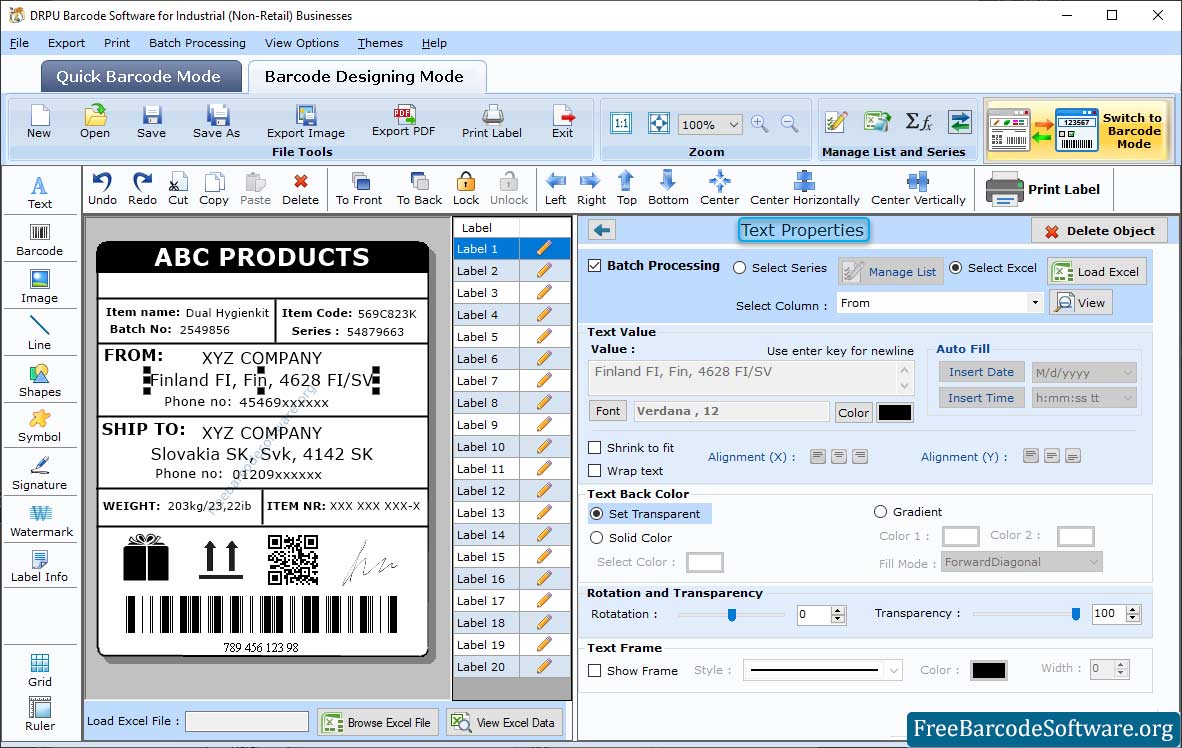 Major Working Features:
➯

Software provides a perfect barcoding solution for manufacturing industries and warehouses.

➯

Creates manufacturing industry specific barcodes or warehouse labels in any of the font standards.

➯

Design and create high resolution, user desired custom barcodes using barcode designing objects including Pencil, Text, Line, Picture, Ellipse etc.

➯

Barcode generating options helps to create multiple numbers of barcodes beneficial in all manufacturer industries and goods storehouses.

➯

Provides opportunity to save the generated barcode labels in any of the popular file patterns like JPG, BMP, PNG, GIF, TIFF etc.

➯

Advance font, color and image settings can be varied as per users' desires or requirements.

➯

Flexible print setting options helps users to choose the format to print created barcodes.

➯

Provides options to specify barcode value, barcode header and footer as per preferences.
Supported Barcode Fonts:
Linear Barcode Fonts:

Coda bar, Code 11, Code 128, Code 128 SET A, Code 128 SET B, Code 128 SET C, Code 39, Code 93, Code 39 Full ASCII, Industrial 2 of 5, Interleaved 2 of 5, ITF-14, LOGMARS, MSIPlessey, Standard 2of 5, Telepen, UCC/EAN-128, USS-93

2D Barcode Fonts:

Aztec, Databar, Databar Code 128, Databar Code 128 Set A, Databar Code 128 Set B, Databar Code 128 Set C, Databar Limited, Databar MicroPDF417, Databar PDF417, DataMatrix, MaxiCode, PDF417, QR Code