Industrial, Manufacturing and Warehousing Industry Barcode Software Screenshots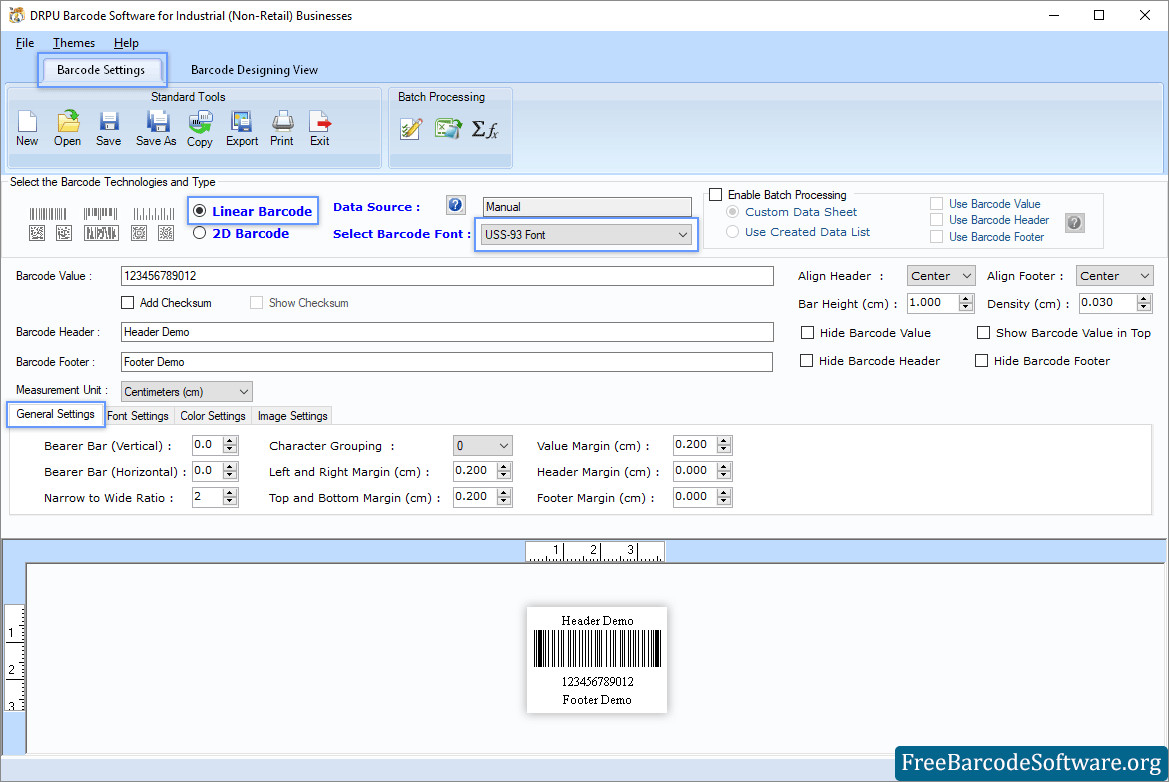 First you need to select barcode technology with font type. Then set barcode value, header, footer and various settings (General, Font, Color and Image) as per need.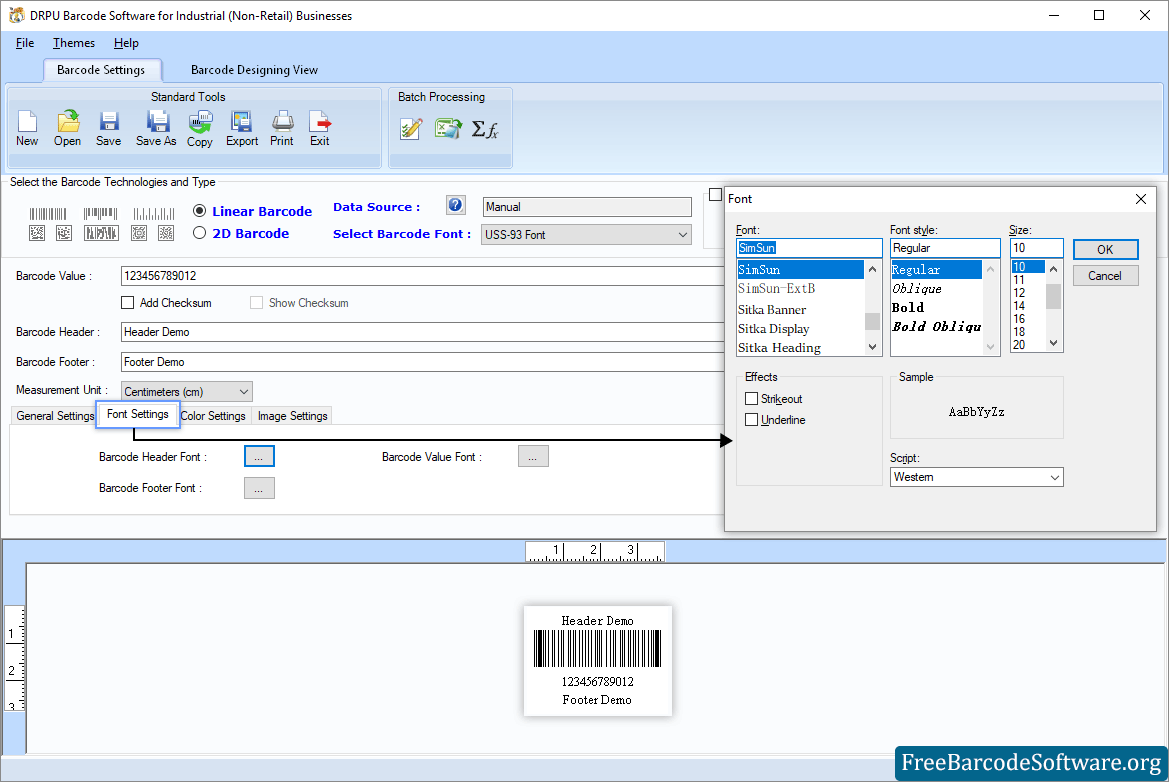 In Font Settings, change the Font, Font style and size of the Barcode header and footer value.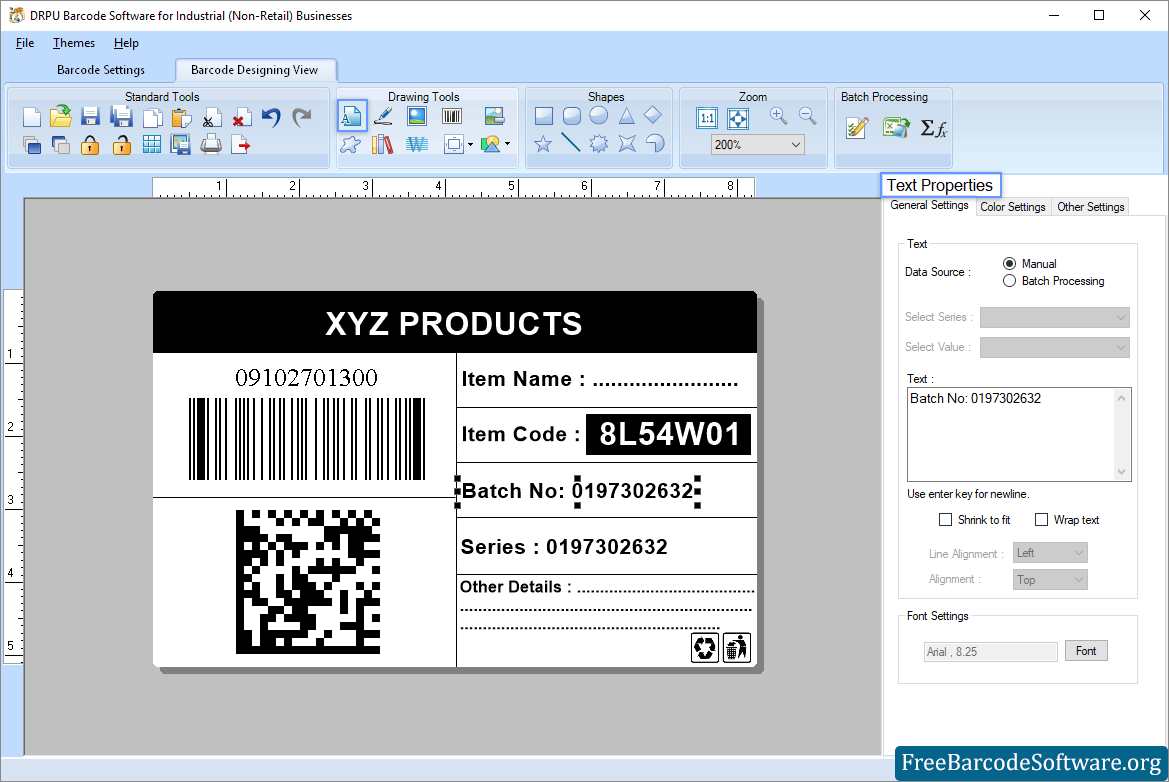 Open Text Properties from drawing tools and enter the text manually or by Batch Processing according to your requirements.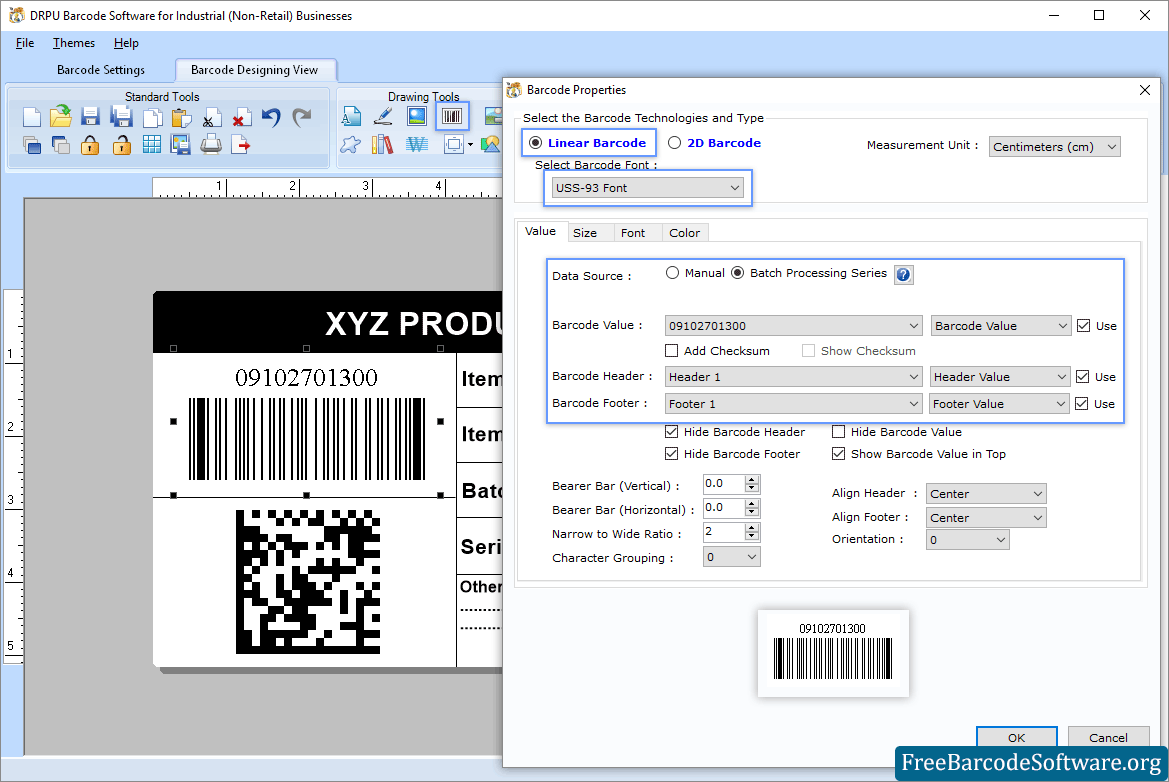 Select Linear Barcode and Barcode Font then enter the Barcode Value, Barcode Header and Barcode Footer.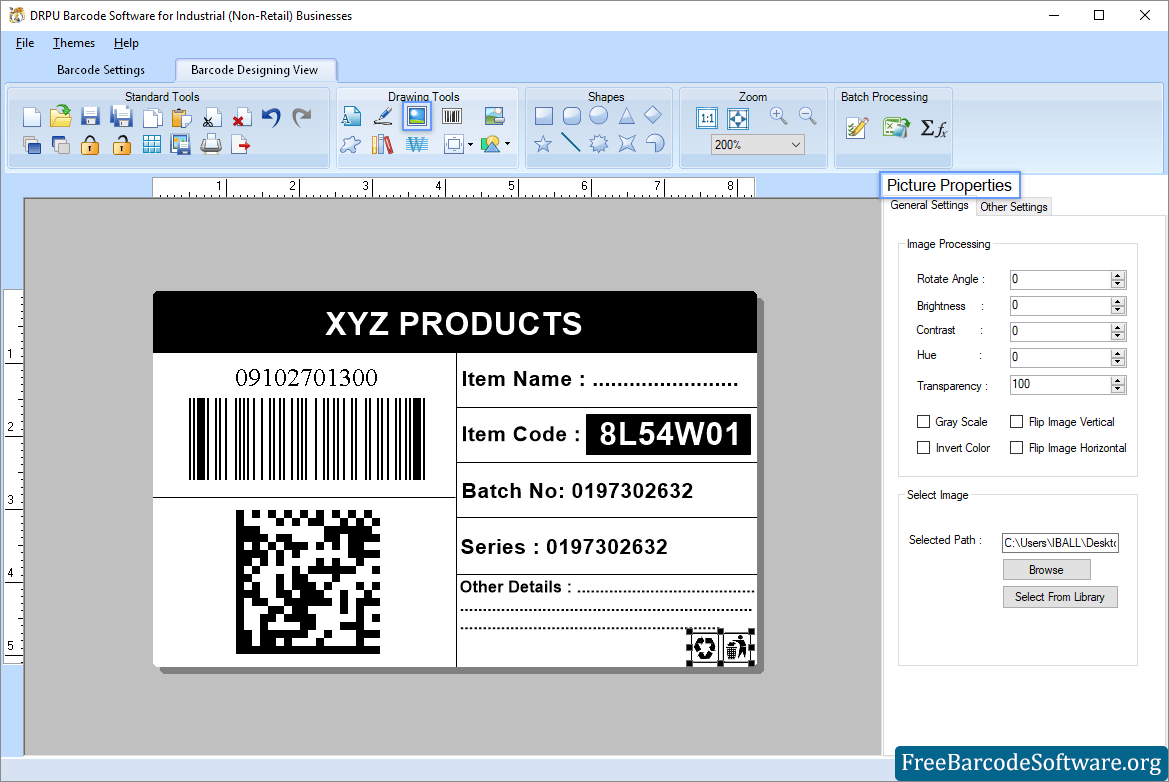 Click Picture icon to change the picture properties then select image from library and set it on the card.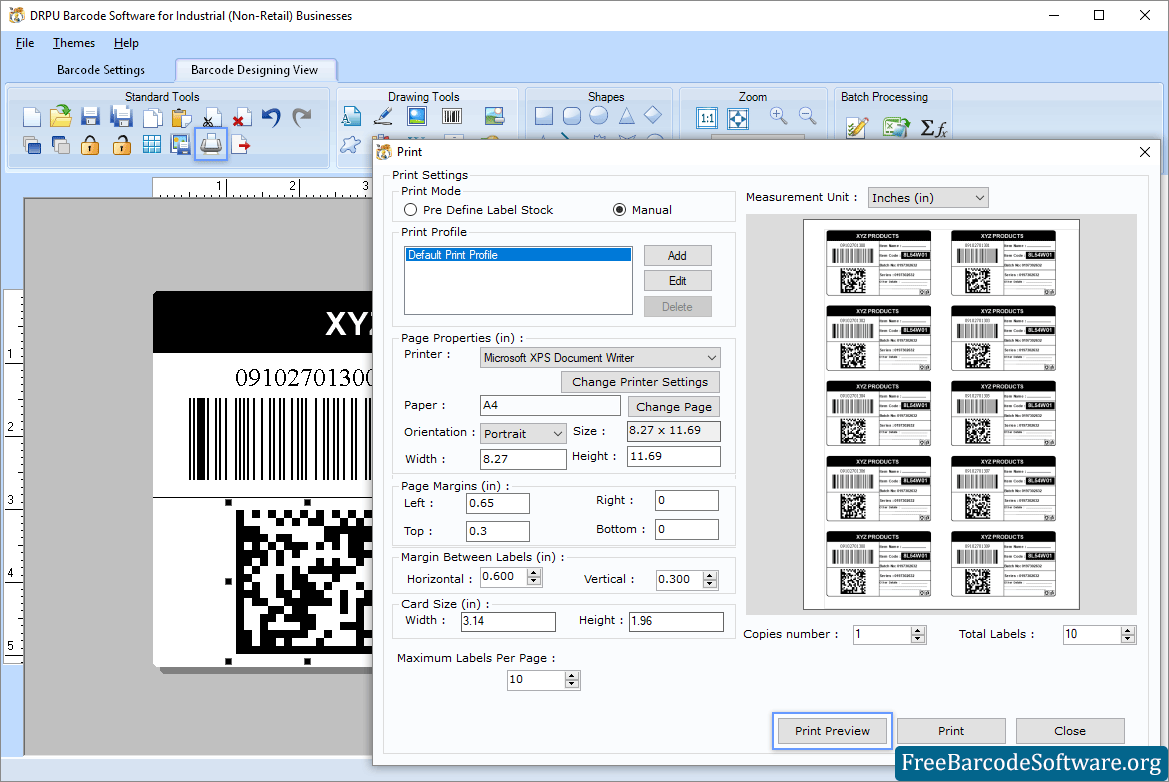 After designing barcode label, go to print option from top and select Print mode (Manual or Pre Define). Print preview option is available to avoid printing errors.