Home
» Business Card Maker Software
Business Card Maker Software
Business card maker software will provide you professional way to create your own style of custom business cards relevant to the type of business you are running.
With easy to use business card creator software, you can design various feature of your business card according to your wish to give the card a perfect shape. Simply choose your custom-made style that best fits your business, input text, logos according to your requirement and print business cards by aid of the wide range of print facilities.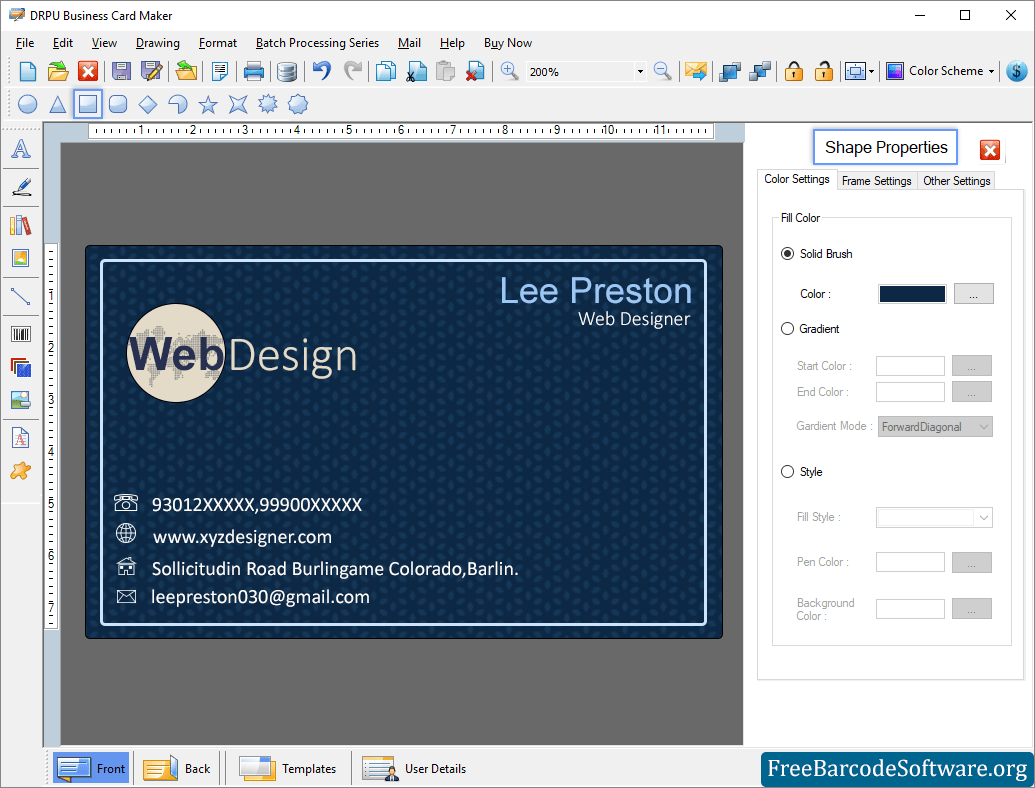 Business Card Maker Software More Screenshots >>
Major Working Features:
Business card software is facilitated with image designing objects including pencil, text, line, picture, barcode, shapes etc to create customized business cards.
Provides options to design as well as print business cards relevant to any type of business by aid of the customized print features.
Facility to create high resolution business cards.
Option to insert images, text, graphics, logos.
Data Set series generating features enables to build simultaneously multiple numbers of business cards for commercial usage.
Create new card or modify existing.