Home
» Standard Barcode Software
Standard Barcode Software
Standard edition Barcode Label Maker Software generates industry specific barcode labels, stickers and tags. Barcode creator program is capable to create customized barcode images with specified standard font, height, width, page layout, label size etc. Advance barcode generator software settings allows user to create images with option to easily fix the color, font, size and other dimensions of barcode.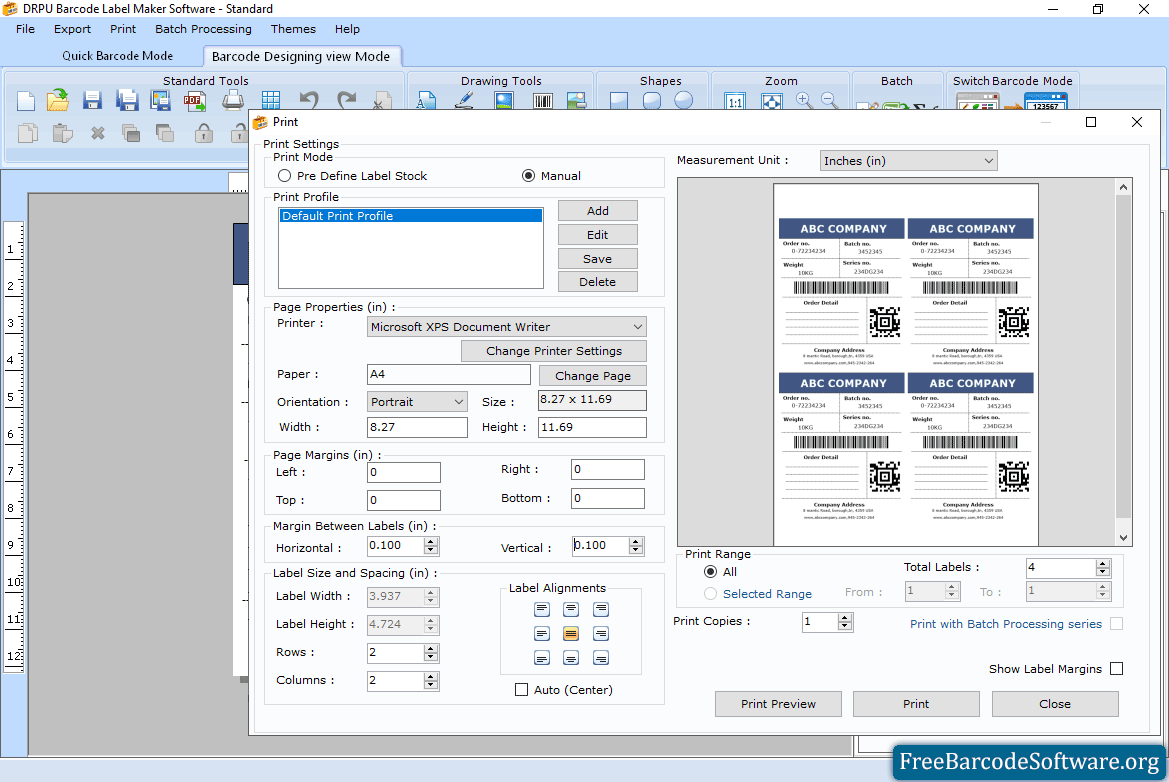 Standard Barcode Software More Screenshots >>
Barcode generator software generates different style barcode labels using commonly used linear and 2d barcode font symbologies like Codabar, Telepen, Code 93, Code 39, Logmars, Code 11, Code 128, Planet, Postnet, MICR, MaxiCode, PDF417, QR Code etc. Organizations where barcode software plays major role are Blood banks, Financial services, Telecom sectors, Shipping and Transportation, Warehousing, Postal services, Libraries, Shopping centers etc.
Major Working Features:
Barcode software generates high quality, customized and printable barcode labels.
Barcode label printing software helps to easily print multiple barcode images at a same time.
Barcode images created by barcode system software can be saved in different files formats including bmp, jpg, gif, png etc.
Generated barcode labels can be used in Windows applications like Word, Paint, Excel etc.