Home
» Inventory Control and Retail Business Barcode Software
Inventory Control and Retail Business Barcode Software
Barcode label maker software for inventory control and retail business provides technique to design and generate barcode labels. Hand typing process of recording retail business products is time consuming and has a higher margin of error than using inventory barcodes.
Barcode software is designed to create consistent, user desired inventory or retail barcode labels using any major Linear and 2d barcode fonts. Companies use inventory barcode system to accurately track business product details. Once a product is scanned into the system by aid of the barcode software, it can easily be accessed whenever required. Barcode maker software presents data set series generating options that helps to build batch of barcode labels for various commercial needs in all small to large sized retail industries.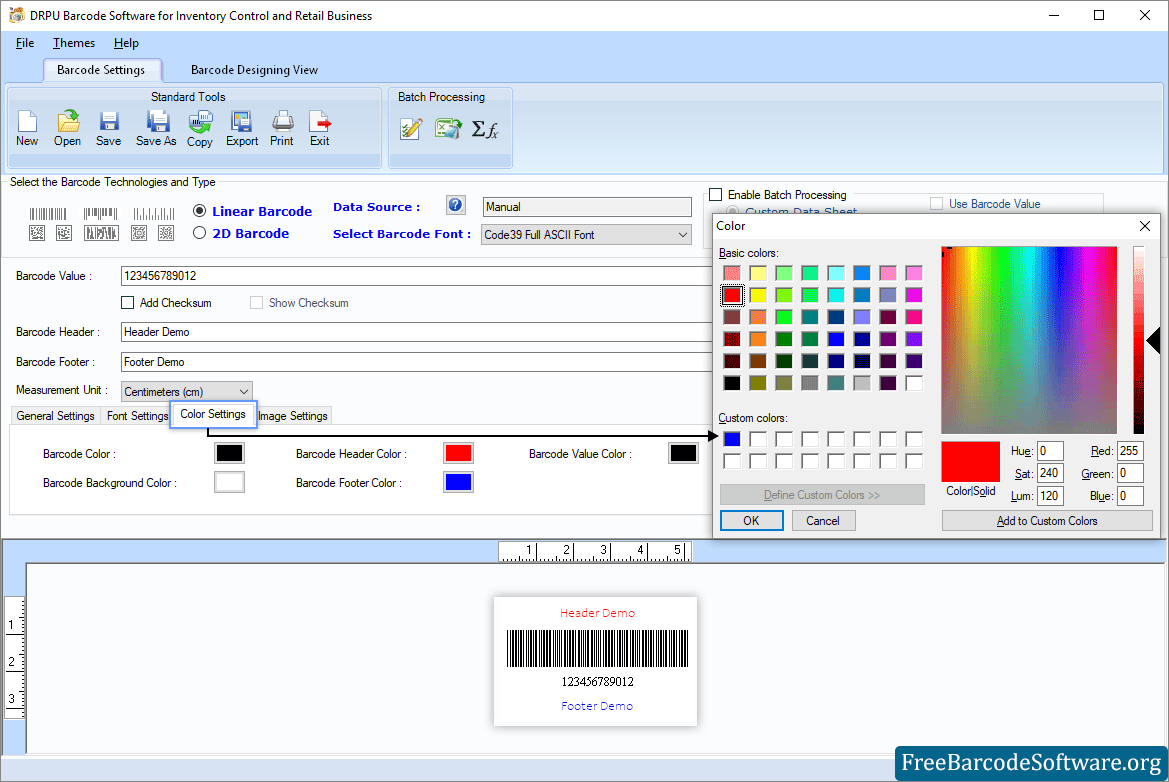 Inventory Control and Retail Business Barcode Software More Screenshots >>
Major Working Features:
Supported Major Font Standards:
Linear Barcode Fonts: Coda bar, Code 128, Code 128 SET A, Code 128 SET B, Code 128 SET C, Code 39, Code 39 Full ASCII, EAN 13, EAN 8, Industrial 2 of 5, Interleaved 2 of 5, LOGMARS, MSIPlessey, Telepen, UCC/EAN-128, UPCA, UPCE
2D Barcode Fonts: Aztec, Databar, Databar Code 128, Databar Code 128 Set A, Databar Code 128 Set B, Databar Code 128 Set C, Databar Expanded, Databar Limited, Databar Stacked, Databar Stacked Omni, Databar Truncated, Databar EAN 13, Databar EAN 8, Databar UPCA, Databar UPCE, DataMatrix, MaxiCode, PDF417, QR Code
Bulk quantities of barcodes for commercial usage:
Software provides options to create instantly batch barcode labels beneficial for inventory managing processes in retail industries.
Sequential
Constant
Random lists
Enhanced print settings:
Barcode label printing software is structured with wide range of flexible printing facilities-
Multiple copies of the same inventory barcode image can be printed on a single paper.
Bulk volumes of retail barcode labels can be printed instantly.
Print preview functionality prevents from further printing errors.