Home
» Accounting Software (Standard Edition)
Accounting Software (Standard Edition)
Accounting software is used to manage entire accounting details of Company or Organization in real time. Accounting management program automate accounting system of Company and enable users to monitor overall business performance from one place.
Bookkeeping software helps to eliminate time-consuming paperwork by managing business accounting records in computerized way. Financial accounting program improve the efficiency of organization and helps to meet all business accounting needs.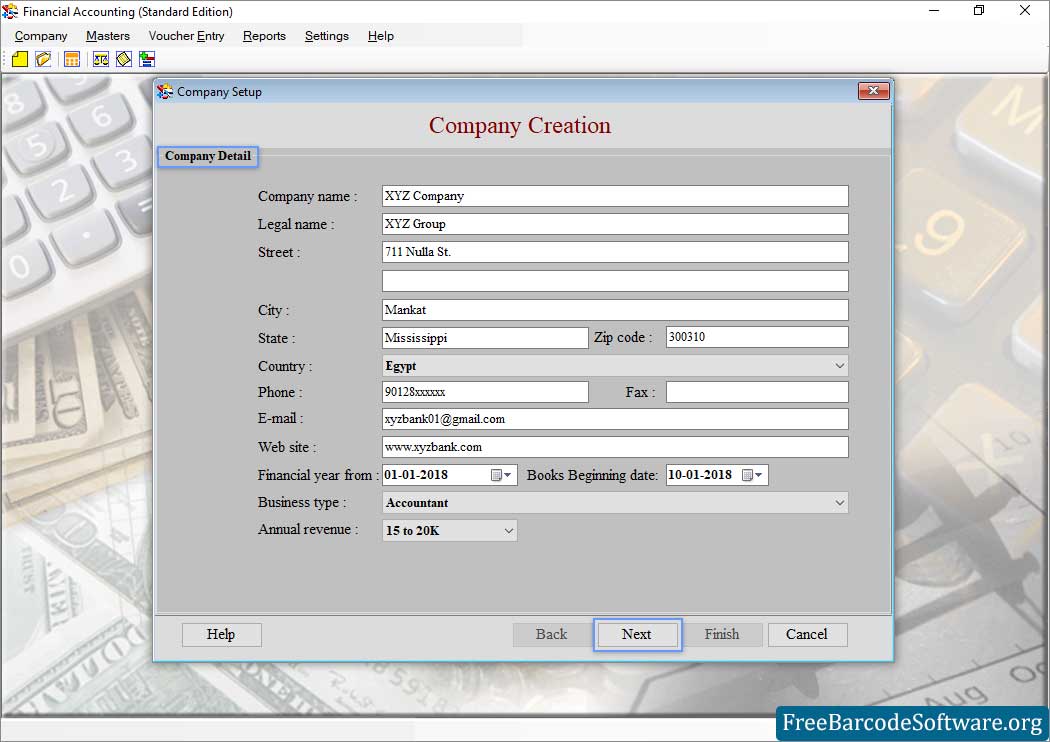 Financial Accounting Software (Standard Edition) More Screenshots >>
Software Features
Maintains sales/purchase details of Company in few mouse clicks.
Facilitate users to maintain Invoice and Inventory details, Profit/Loss records, Stock information, Voucher entries, Tax types etc.
Generate sales-purchase reports, Accounts report, Stock report, Production report, Trial balance, Balance sheet etc.
Software can be easily handled by any user without requiring specified accounting skills.
Advantage of Accounting Software
Password protected software restricts unauthorized users to access or change records.
Advance search option helps to search sales-purchase records by Voucher number, Date, Customer, Amount and Item code.
Allows users to view reports by Date or Month wise.
Facilitates users to take backup and restore data if lost due to any data loss reason