Home
» ID Card Maker Software
ID Card Maker Software
ID card creator software creates custom-made ID cards relevant to any business or personal needs and requirements.
ID card maker software provides simple technique to create ID cards, badges having customized features and attributes. Image designing tools presented by the software assists in creating users own style ID cards and print them accordingly using advance print settings. ID maker software also offers users the opportunity to save created ID cards at a specific location so that can be used with further alterations later on whenever required.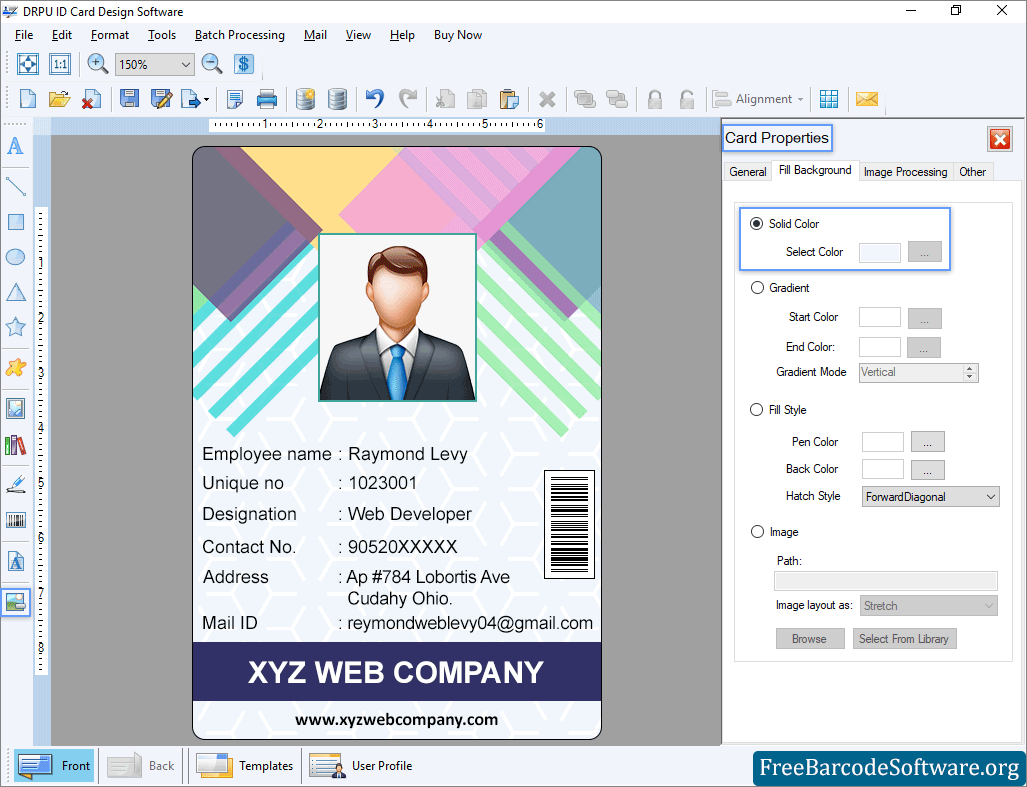 » Image designing tools to generate Id card including shapes, barcodes, text, pencils, pictures etc.
» You can easily add your preferred photo, text of your choice describing your credentials, logos, graphics etc.
» Option to modify existing ID card or create fresh one.
Software Features:
Simple wizard style interface allows both professional users as well as general users to implement the product.
Supports to work well with all identification card printers or general printers.
ID card software does not demand any expert training or technical knowledge prior to implementing the software.
Get personal identification card created on your pc itself.