Home
» Post Office and Bank Barcode Software
Post Office and Bank Barcode Software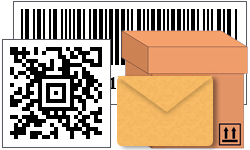 Barcode label maker software is useful for post offices and banks to carry out postal services and bank labeling operations at a rapid pace yet in an accurate manner. Integrated with advance barcode image designing objects like Pencil, Text, Rectangle, Ellipse, barcode generator software is facilitated to design postal or bank barcode labels having customized look and versatile features.
Accelerate postal as well as banking operations by utilizing barcode generator software's series generating options which altogether makes multiple barcodes for commercial usage beneficial in post offices and banks. Created postal or bank specific barcodes using barcode maker utility, can be saved in any of the popular file patterns including JPG, BMP, GIF, TIFF, JPEG etc.
Screenshots of Post Office and Bank Barcode Software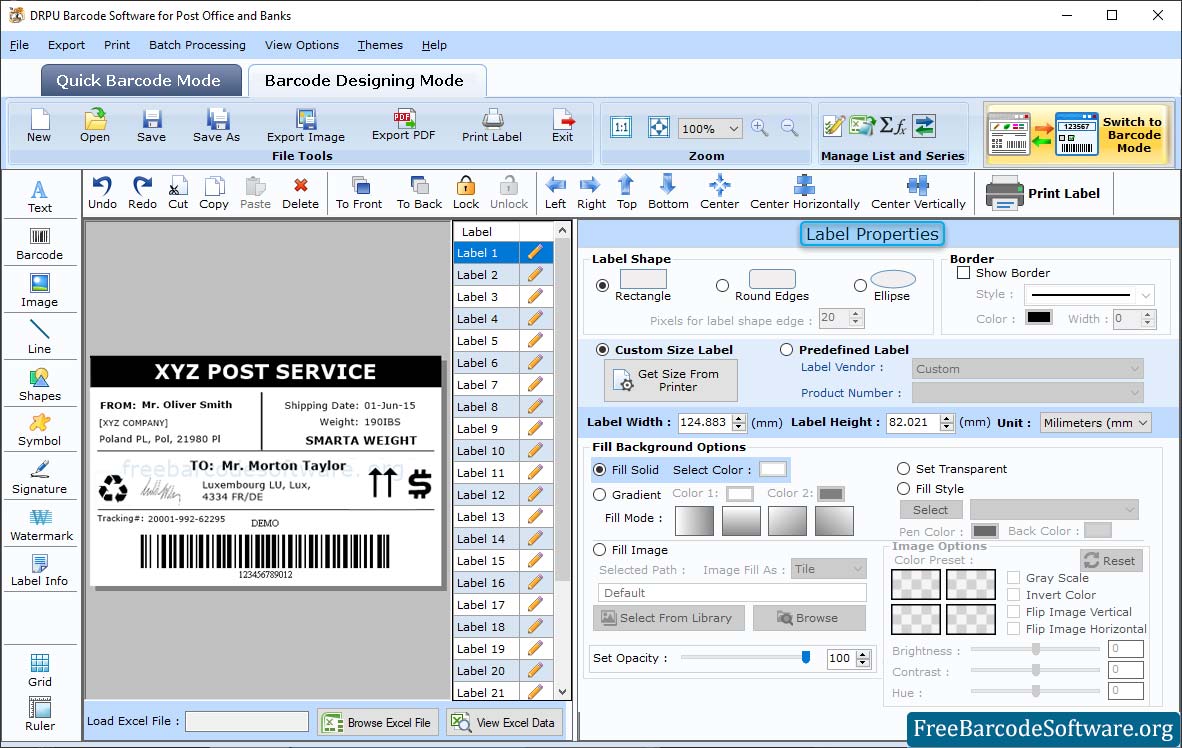 Major Working Features:
➯

Barcode maker utility supports to create postal barcodes in any of the popular Linear and 2d barcode fonts.

➯

Barcode label printing software helps to print postal barcodes or bank barcodes using any of the print facilities.

➯

Bulk copies of the postal or bank specific barcode label can be printed on a single paper.

➯

Large volumes of barcode labels can be printed at the same time.

➯

Dynamic print preview functionality prevents from further printing errors.

➯

Supports to easily print barcodes using common barcode printers.

➯

Provides options to save the created barcode label in any of the renowned file format.

➯

Created postal or bank barcodes can be copied and used in integration with all windows applications including MS word, MS excel and much more.

➯

Series generating option crafts bulk numbers of barcodes beneficial in all post offices and any small to large scaled banks.

➯

Barcode designing view facility offers barcode designing objects to craft postal or banking barcodes.
Supported Barcode Fonts:
Linear Barcode Fonts:

Code 11, Code 128, Code 128 SET A, Code 128 SET B, Code 128 SET C, Code 39, Code 93, Code 39 Full ASCII, ITF-14, LOGMARS, Planet, Postnet, USPS Sack Label, USPS Tray Label, USS-93

2D Barcode Fonts:

MaxiCode, MICR