Home
» Barcode Label Printing Software for Healthcare Industry
Healthcare Industry Barcode Software
Barcodes are widely applicable in healthcare industry, as they are fast, easy to use and effective to execute. Healthy Industry Barcode Software supported with linear and 2D barcode font standards.
Healthcare industry barcode maker software is designed with barcode designing tools including Picture, Text, Line, Rectangle, Ellipse etc to create healthcare barcodes. Advance series generating options presented by the barcode generator software, provides a helping hand to create bulk of barcodes at the same time, beneficial for all healthcare centers and nursing homes.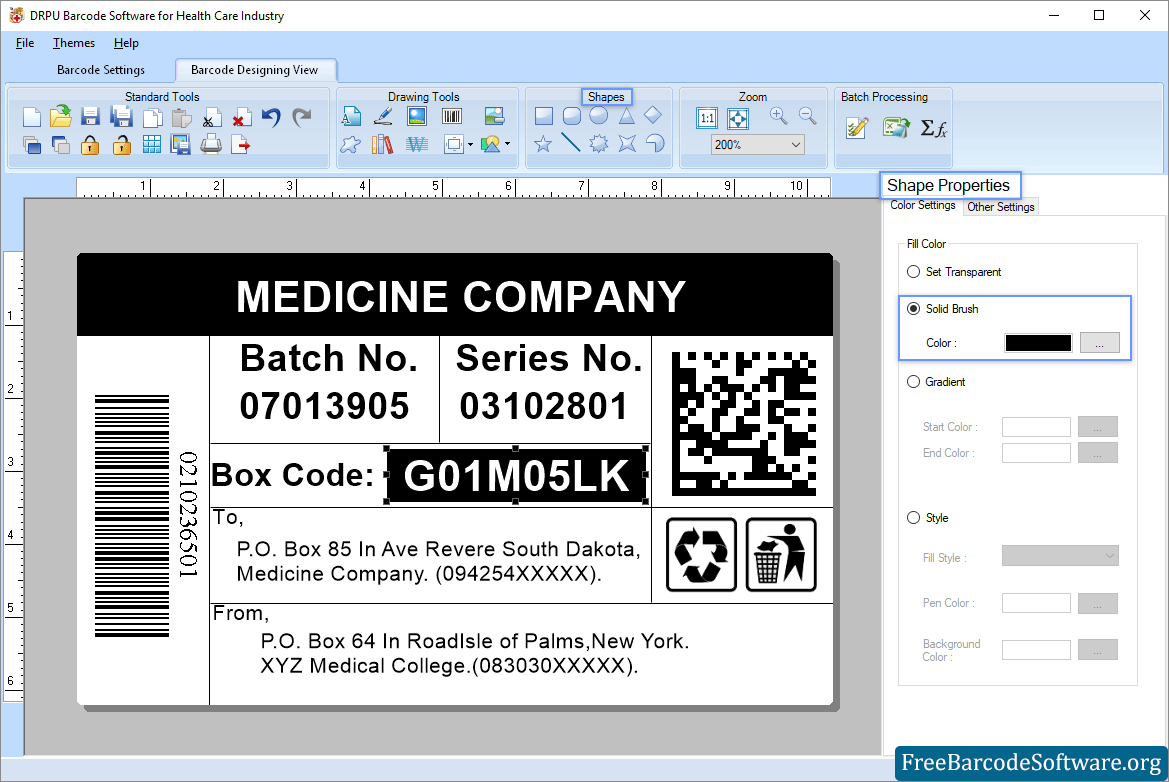 Healthcare Industry Barcode Software More Screenshots >>
Supported Barcode Fonts :
Linear Barcode Fonts: Coda bar, Code 128, Code 128 SET A, Code 128 SET B, Code 128 SET C, Code 39, Code 39 Full ASCII, EAN 13, EAN 8, Interleaved 2 of 5, LOGMARS, UCC/EAN-128, UPCA, UPCE
2D Barcode Fonts: Aztec Font, DataMatrix Font, PDF417 Font
Major Working Features:
Software easily generates healthcare industry barcodes using any Linear or 2d fonts.
Created barcode label can be saved at any specific location in any of the major file patterns including JPG, BMP, PNG, GIF, TIFF etc.
Advance series generating options helps to create multiple numbers of healthcare barcodes beneficial in all nursing homes and pharmaceutical industries.
Barcode software is used in labeling healthcare products, healthcare equipments, healthcare toolkit and medicines etc.
Bulk copies of the same barcode image can be printed on a single paper thus reducing much of paper work.
Supports all commonly used barcode printers and scanners.