Healthcare Industry Barcode Software Screenshots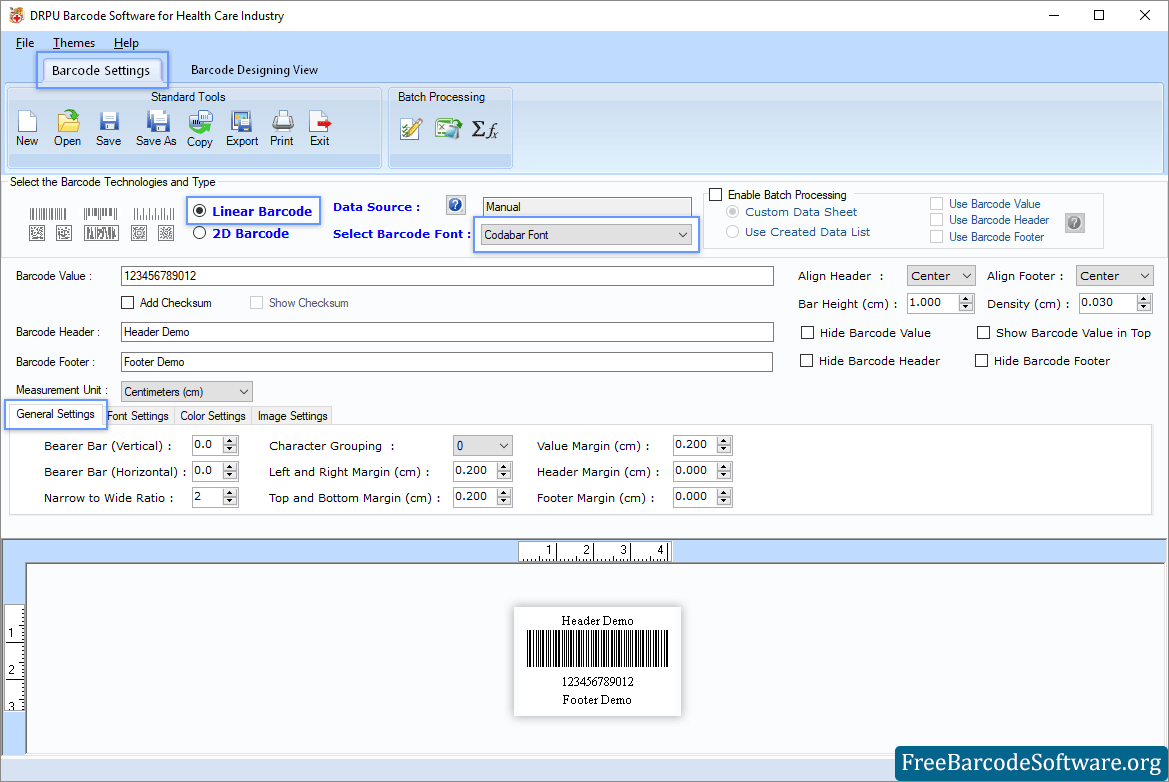 Select barcode technology (Linear or 2D) with font. Set barcode value and other attributes.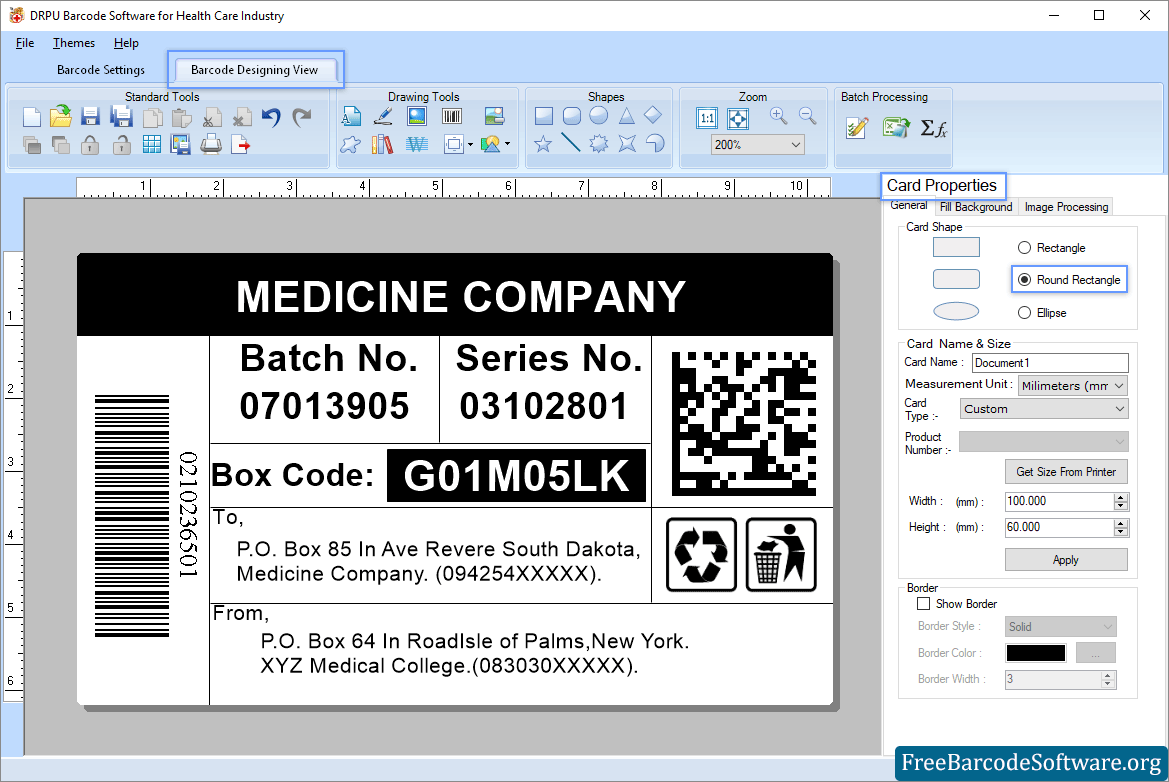 In Barcode Designing View, change the Card Properties(Card Name & Size, Card Shape, Border).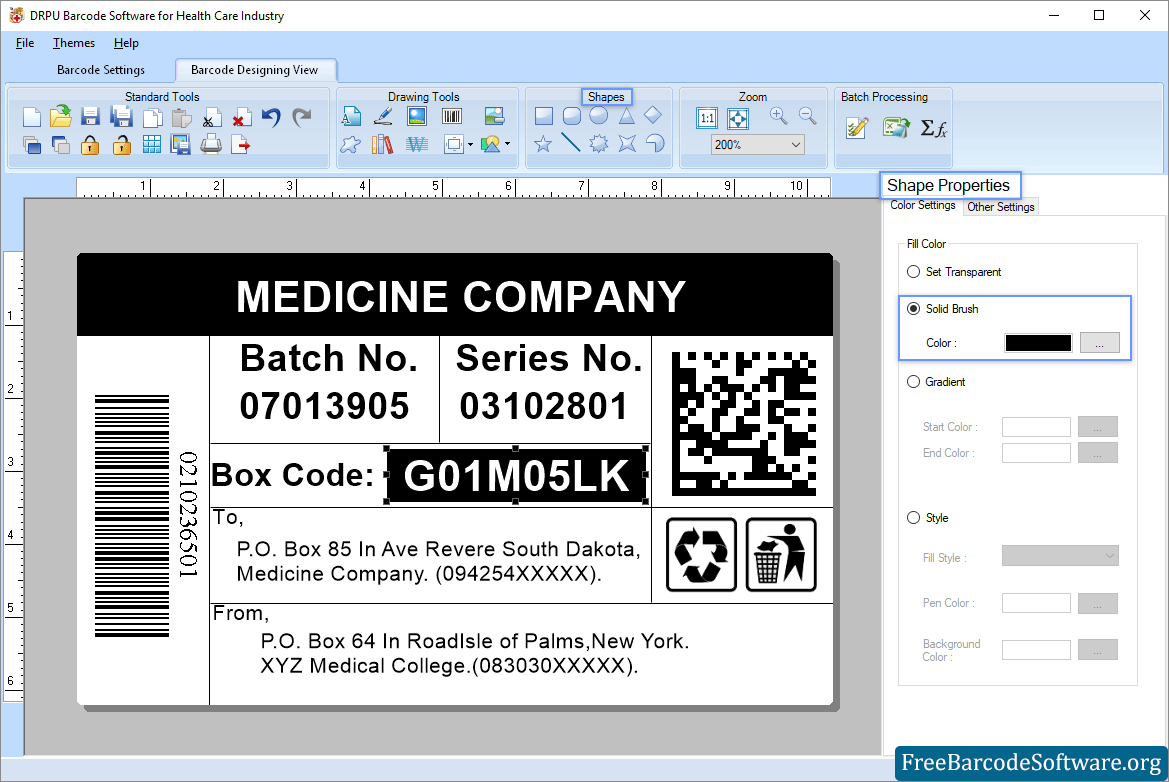 Click on Shape to work on Shape Properties then set the Color Settings and Other Settings of the card.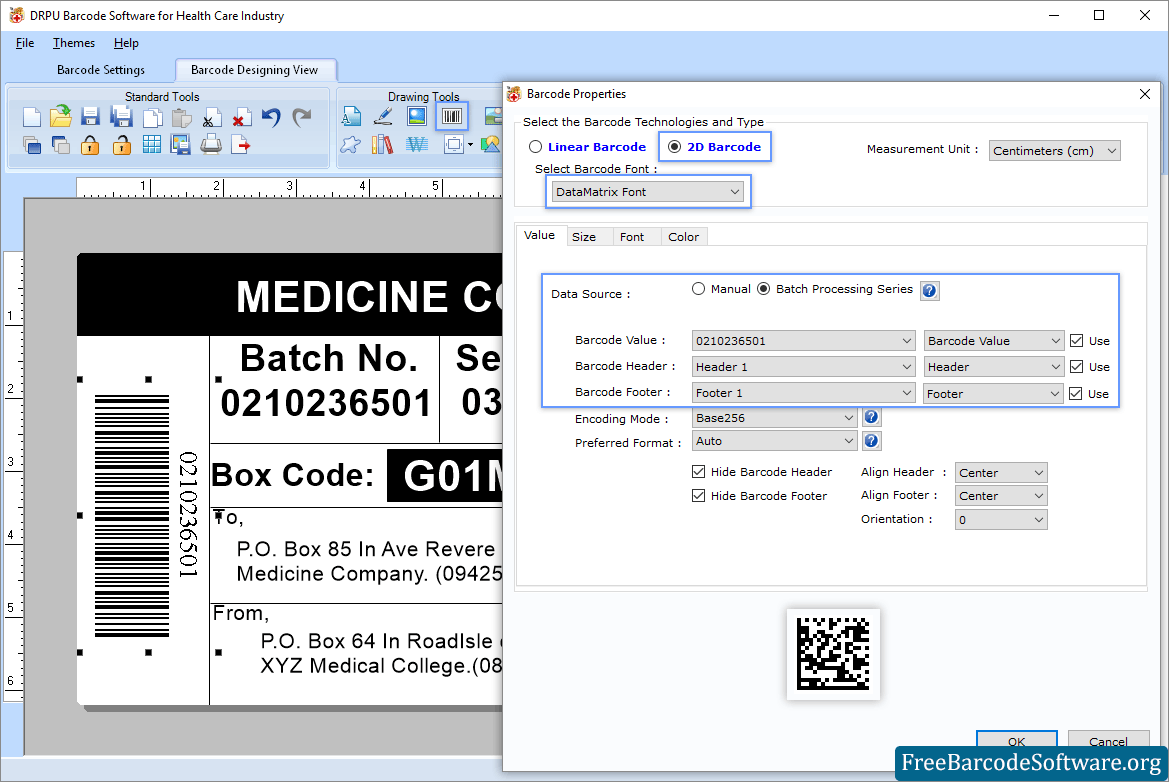 To work on barcode properties, double click on the barcode and select the technologies/type and barcode font.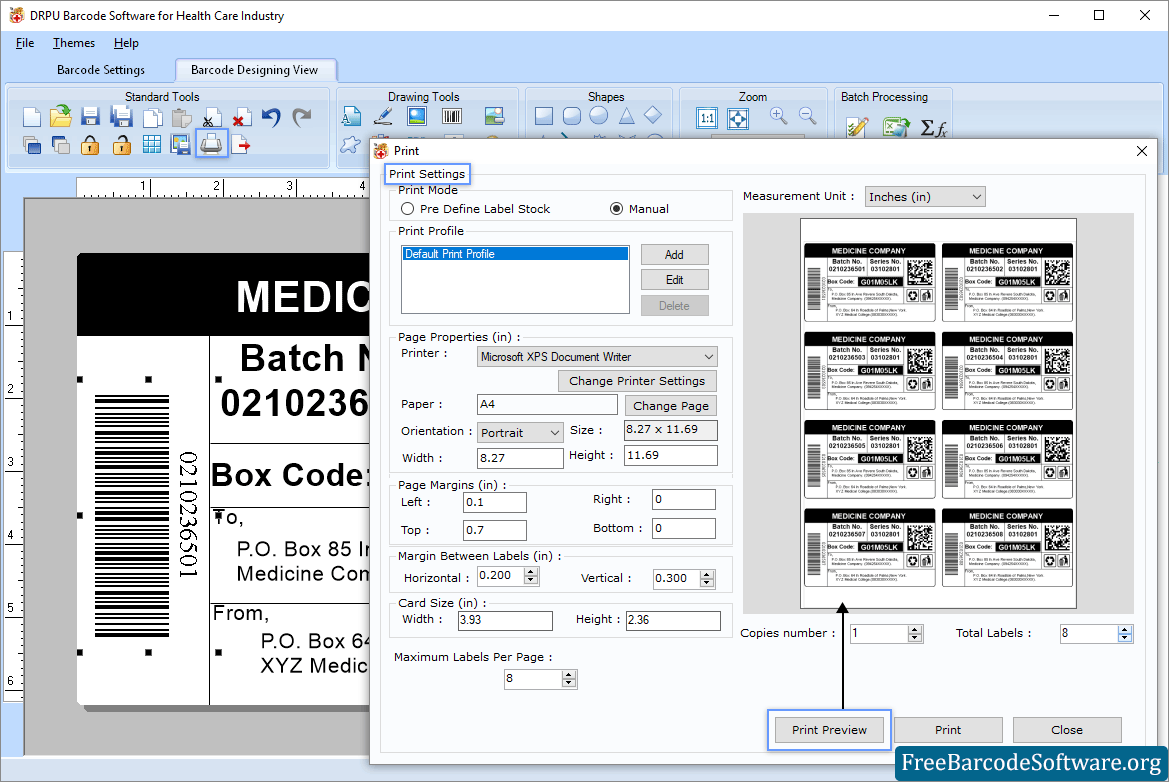 After designing required barcode label, go to print option from tool bar. Choose print mode and fill required fields.