Publishers and Library Barcode Software Screenshots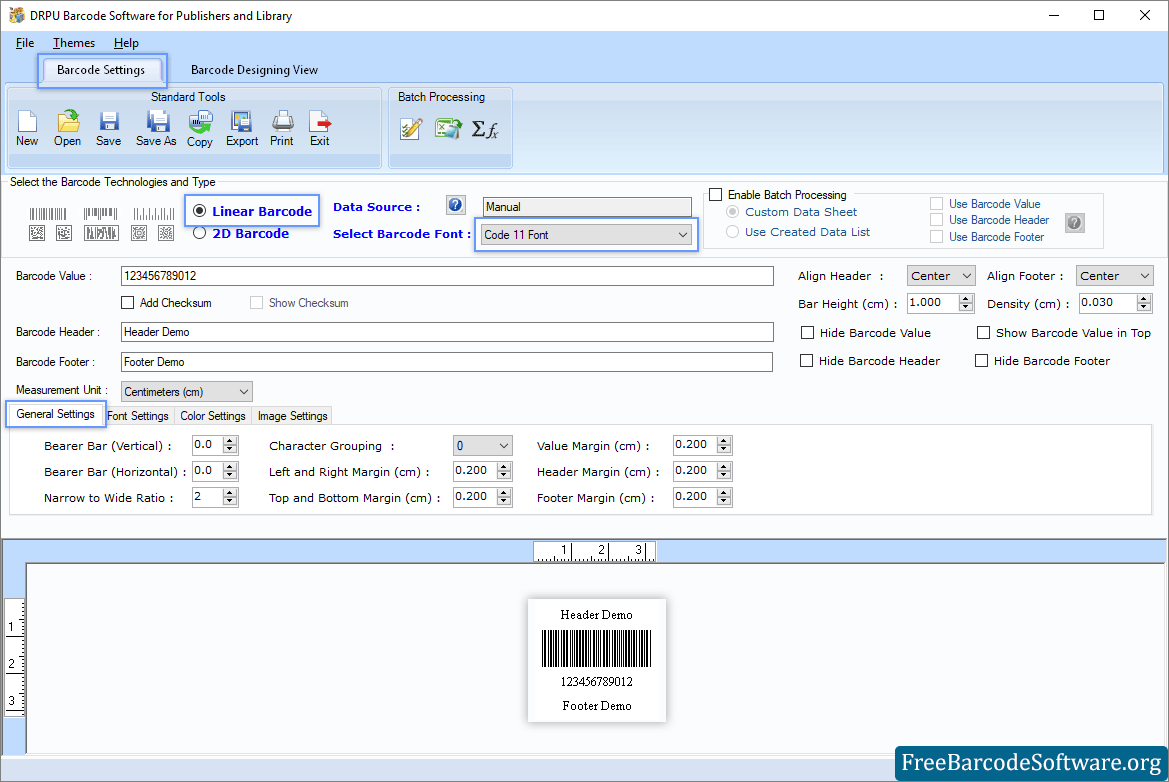 Select Linear Barcode then enter the Barcode Value, Barcode Header and Barcode Footer. In General Settings, set the margins and alignment of the barcode.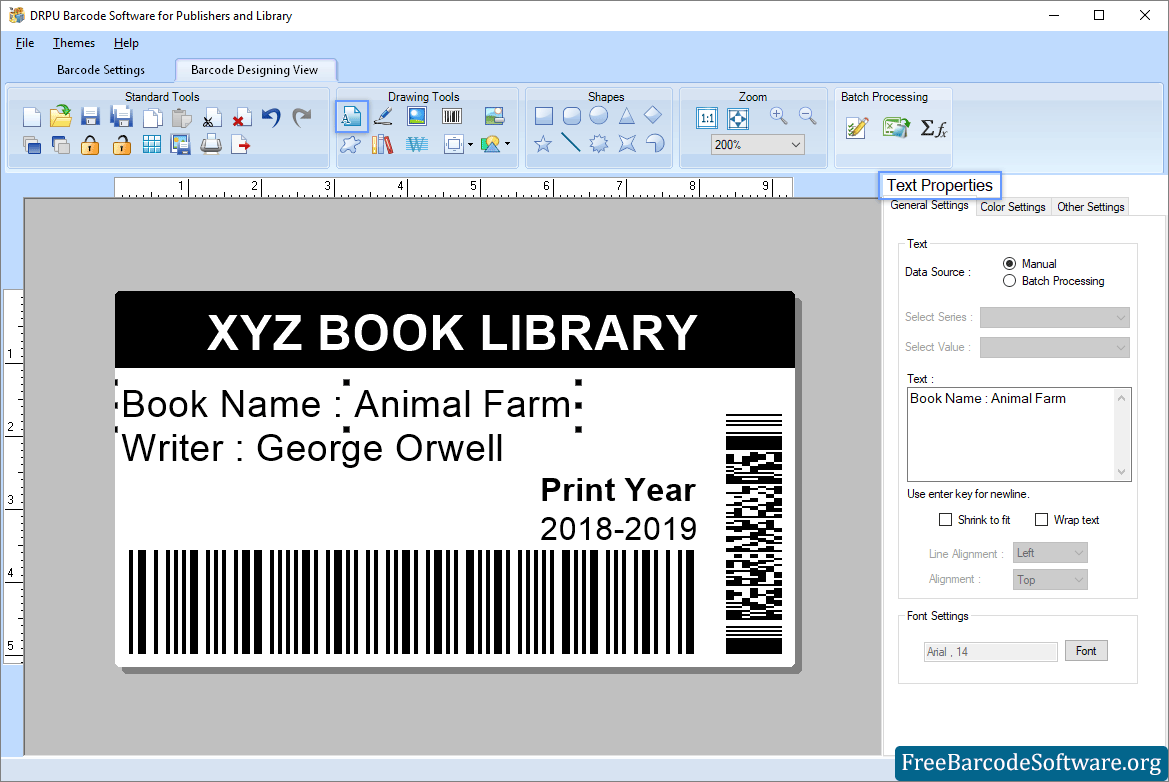 In Text Properties, Select Data Source (Manual or Batch Processing) then enter the text according to your choice.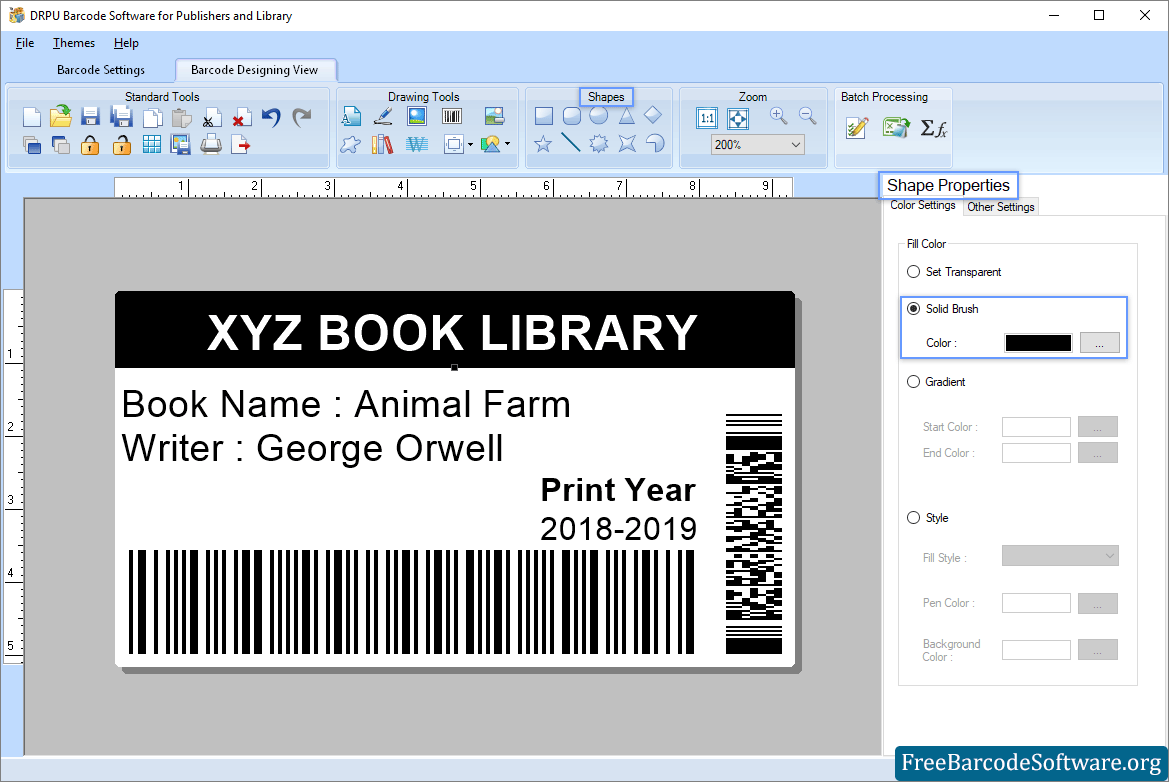 In barcode designing view, go to drawing tools from toolbar to design shape label and do various settings as per need.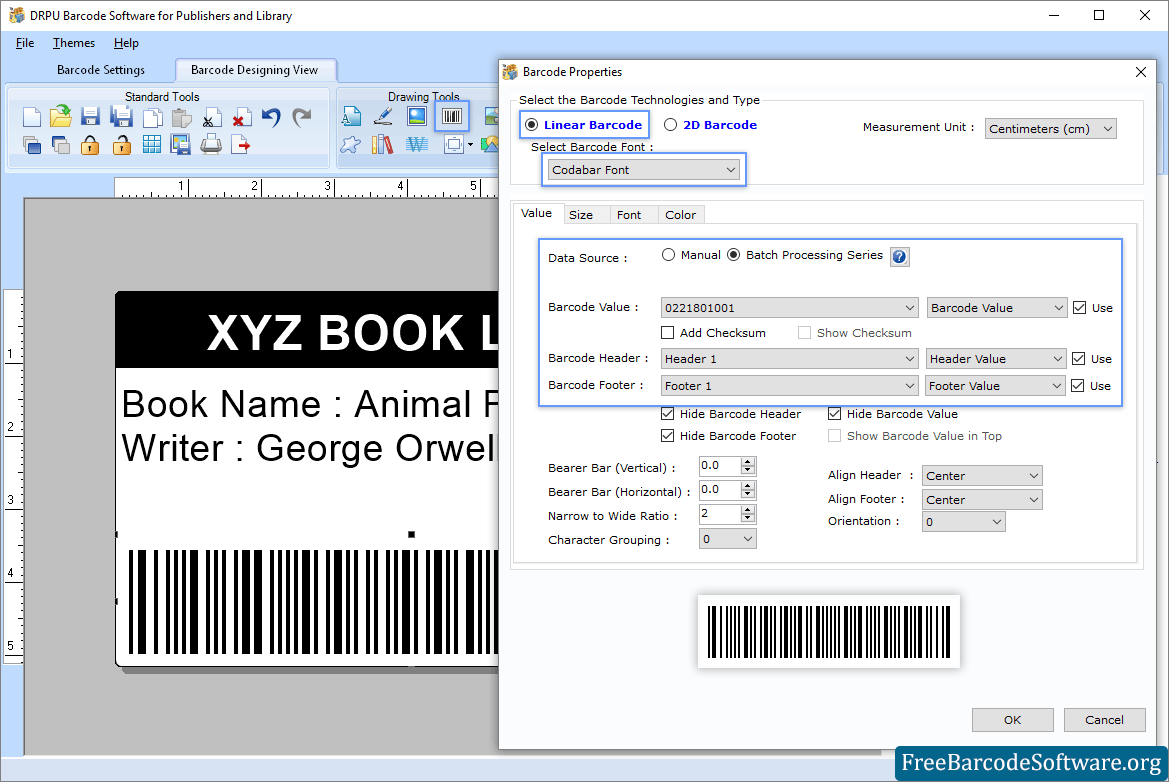 Select barcode technology and font type, set barcode value and other fields to proceed.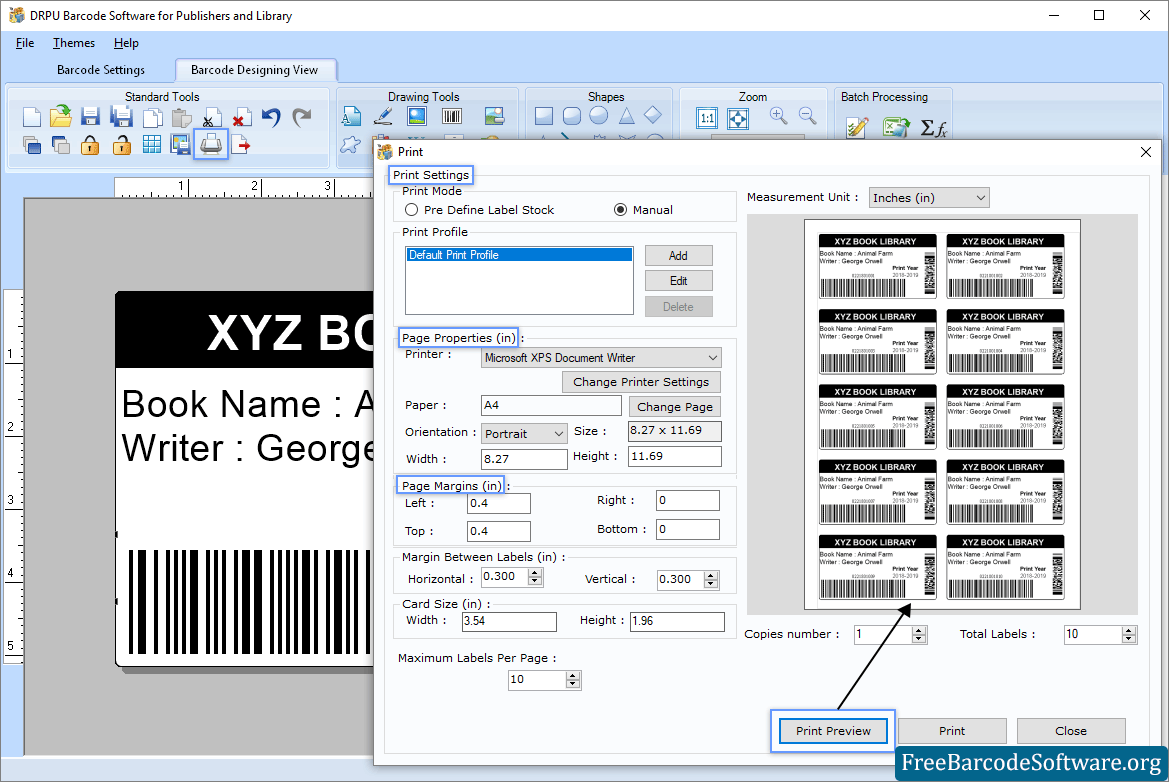 To print designed barcode label, go to print option from tool bar and choose print mode (Manual or pre Define Label Stock). You may also print preview your settings to avoid errors.