Packaging, Supply & Distribution Industry Barcode Software Screenshots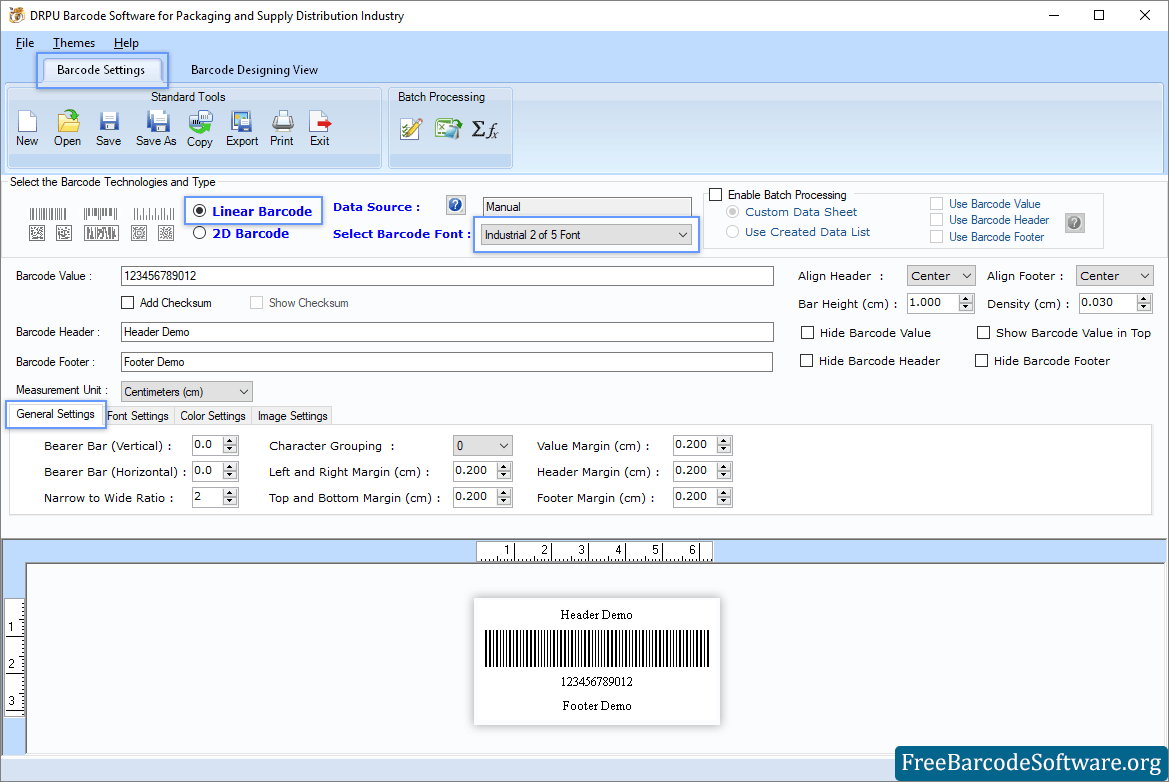 In Barcode Settings, select Linear Barcode then change the General Settings of the barcode.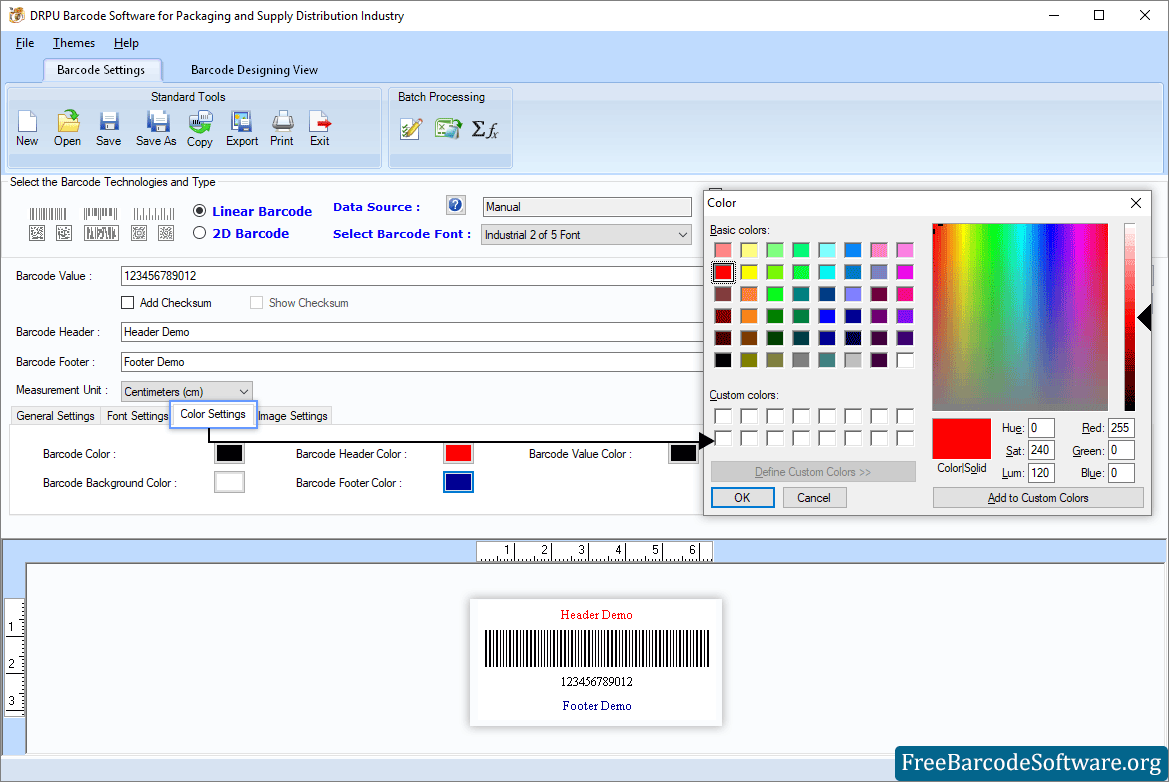 In Color Settings, change the Barcode Header Color and Barcode Footer Color.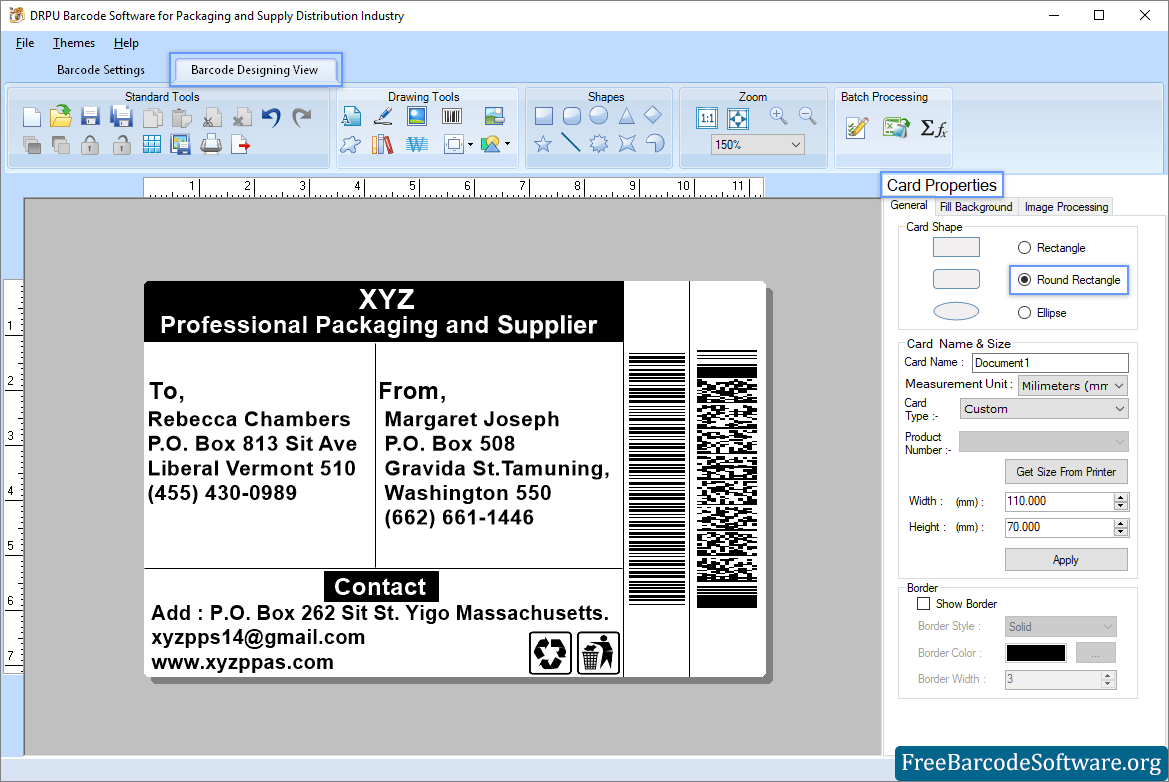 Change the Card Shape (Rectangle, Round Rectangle, Ellipse) and Card Shape as shown in fig.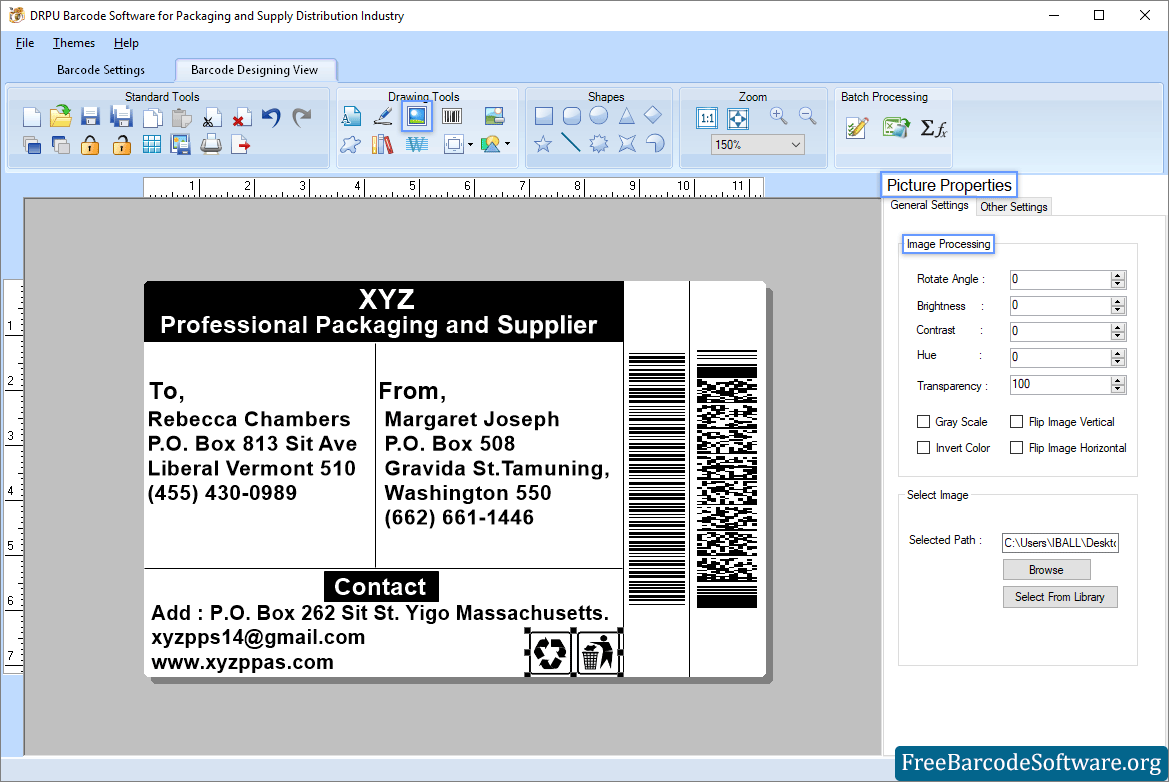 In Drawing Tools, Click picture icon to add picture on barcode as per need.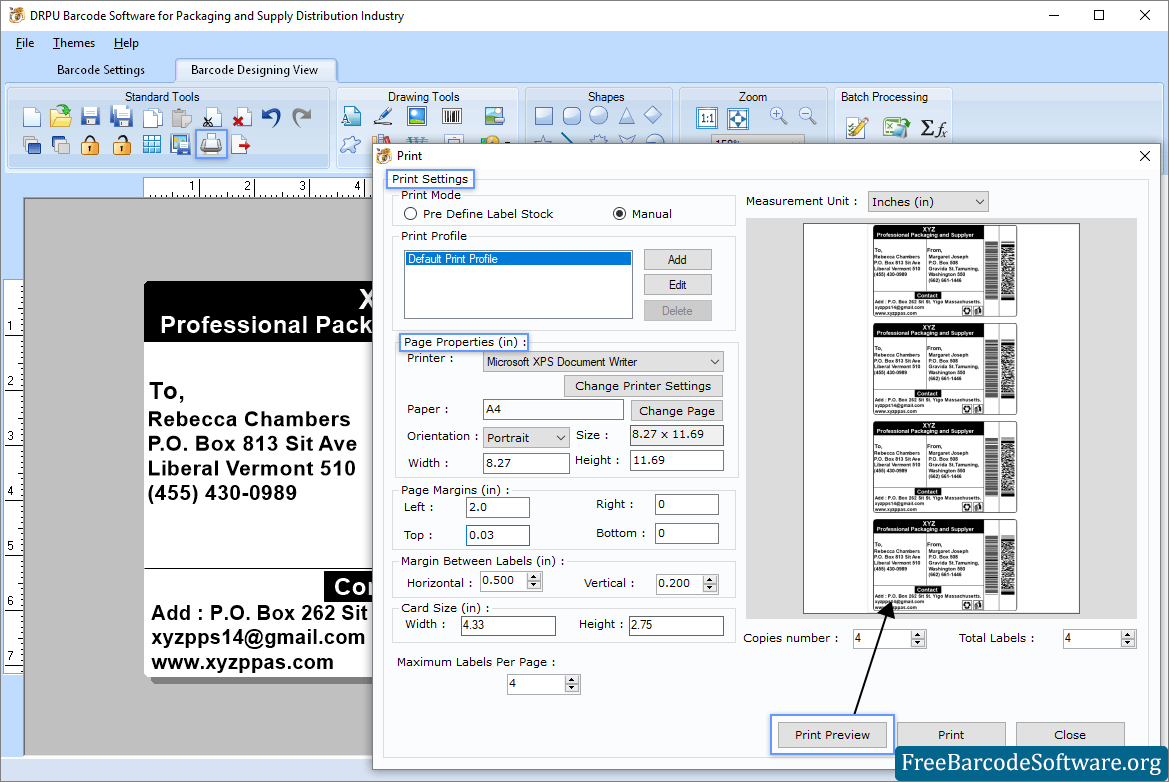 Set Page Properties according to requirements then check Print Preview.