Logo Design Software Screenshots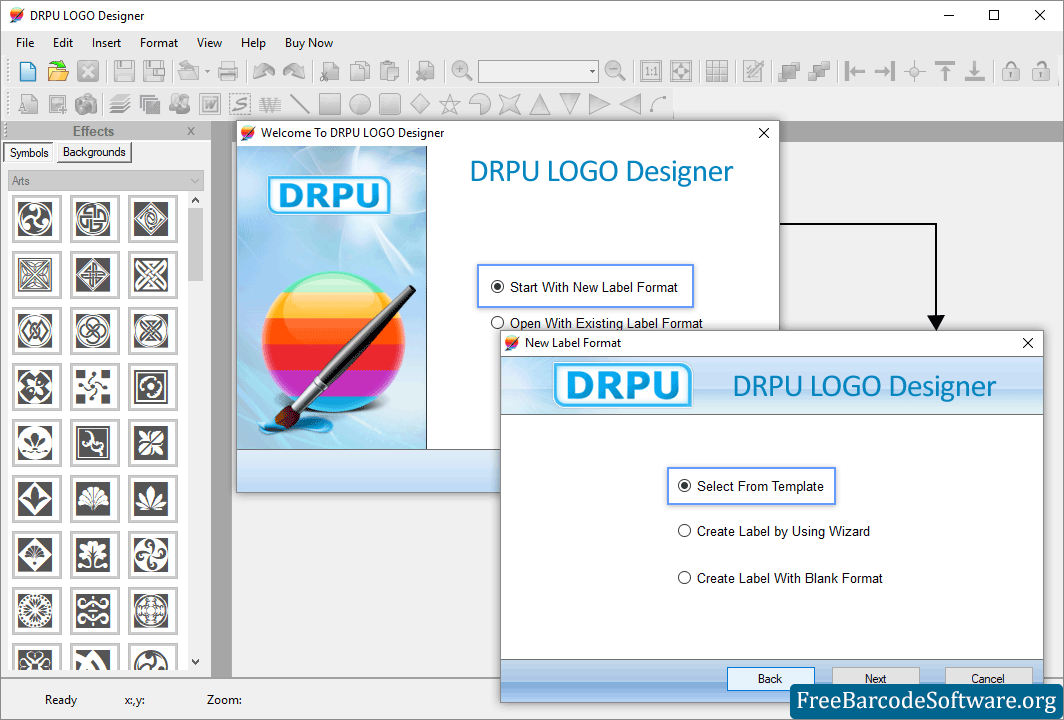 Choose an option to start logo designing process. Select one of the designing modes and click next to proceed.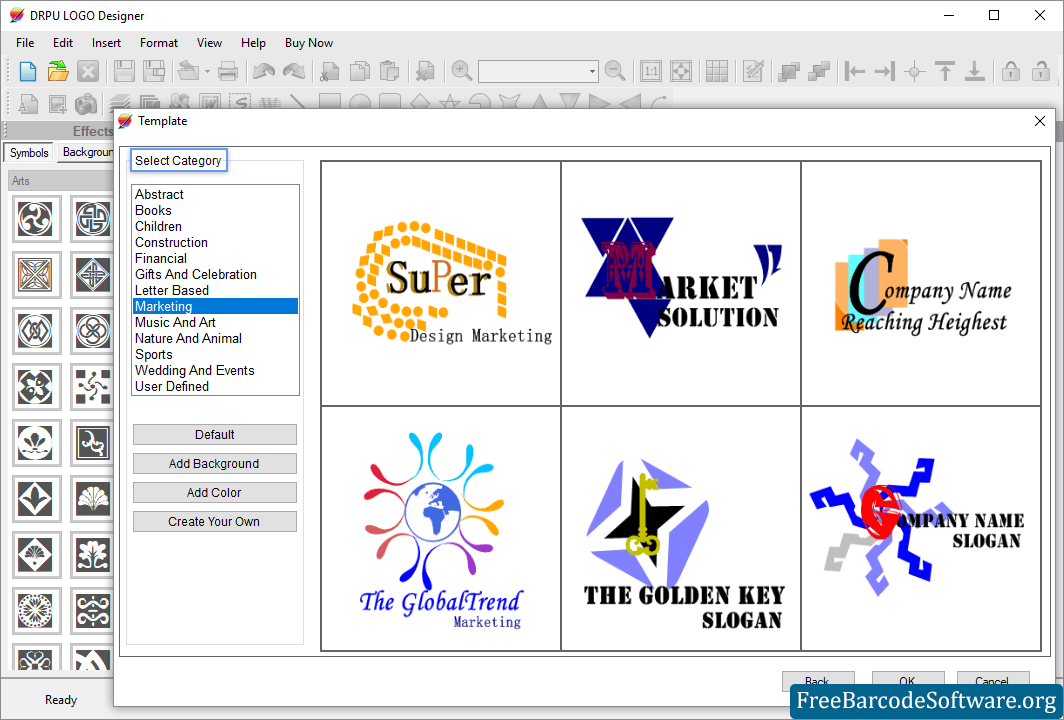 Select category of logo to be design and click Ok to proceed.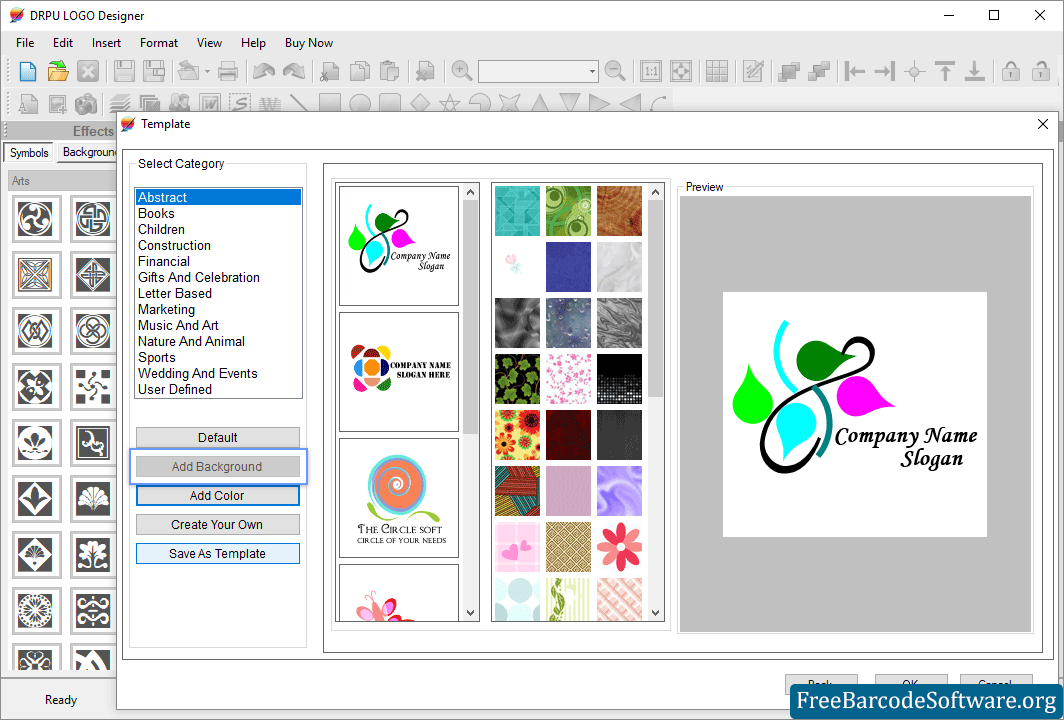 From left panel, click on 'Add Background' option and choose background for your Logo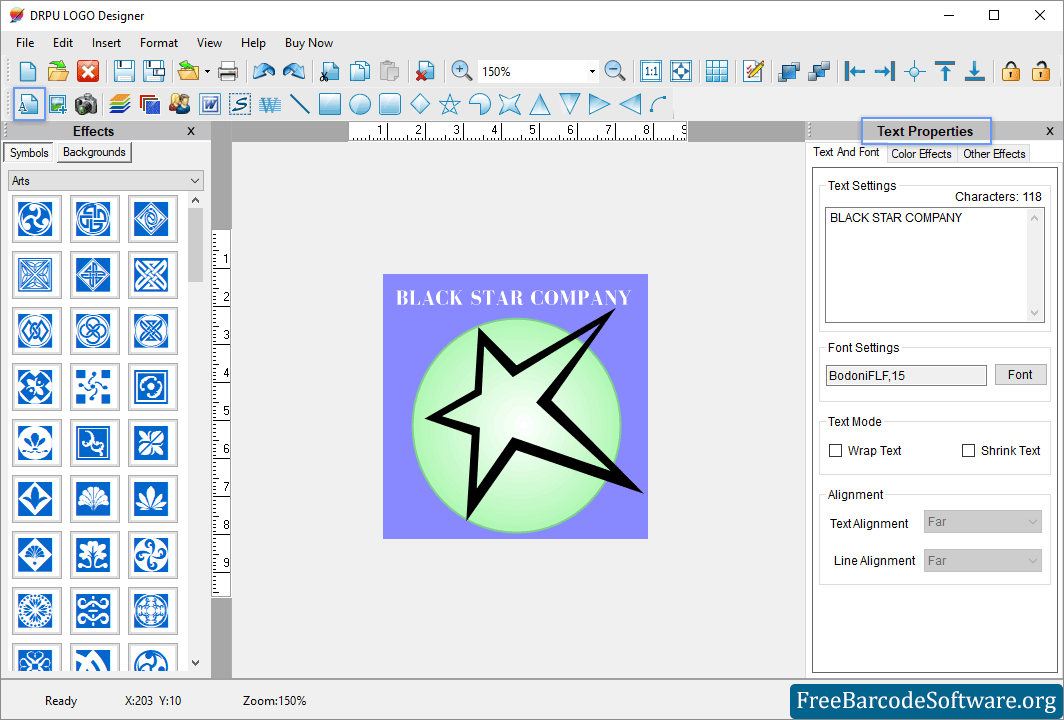 Add text to your Logo and alter text properties according to your requirement.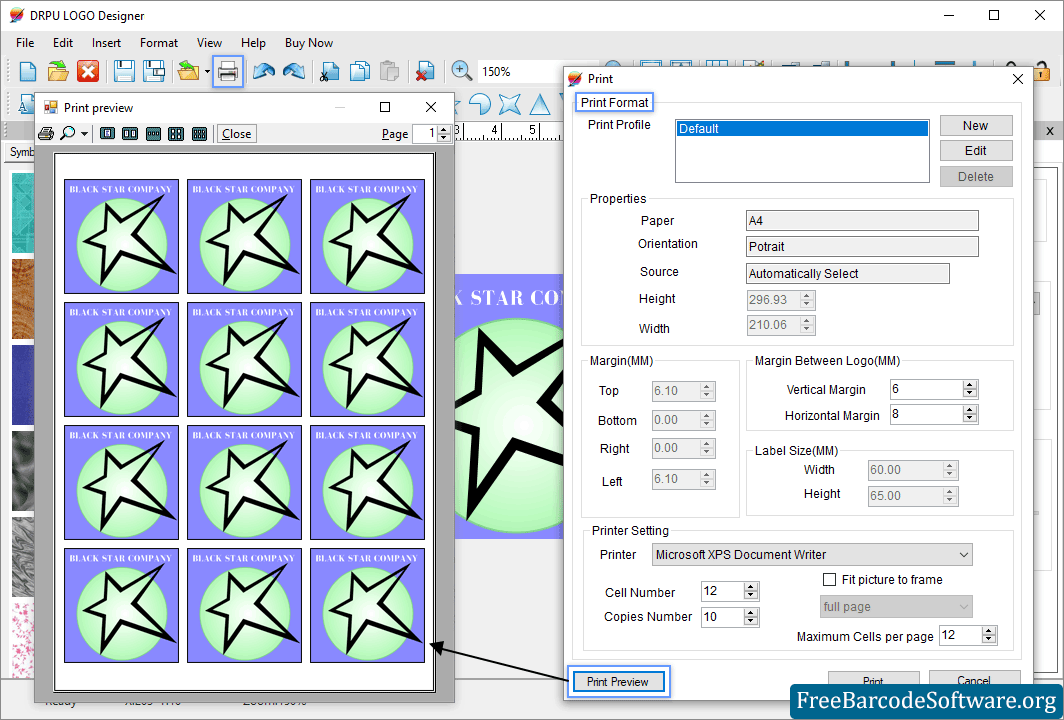 Set the Print Format, Margins and Properties of the card. Check Print Preview before printing.