Corporate Barcode Software Screenshots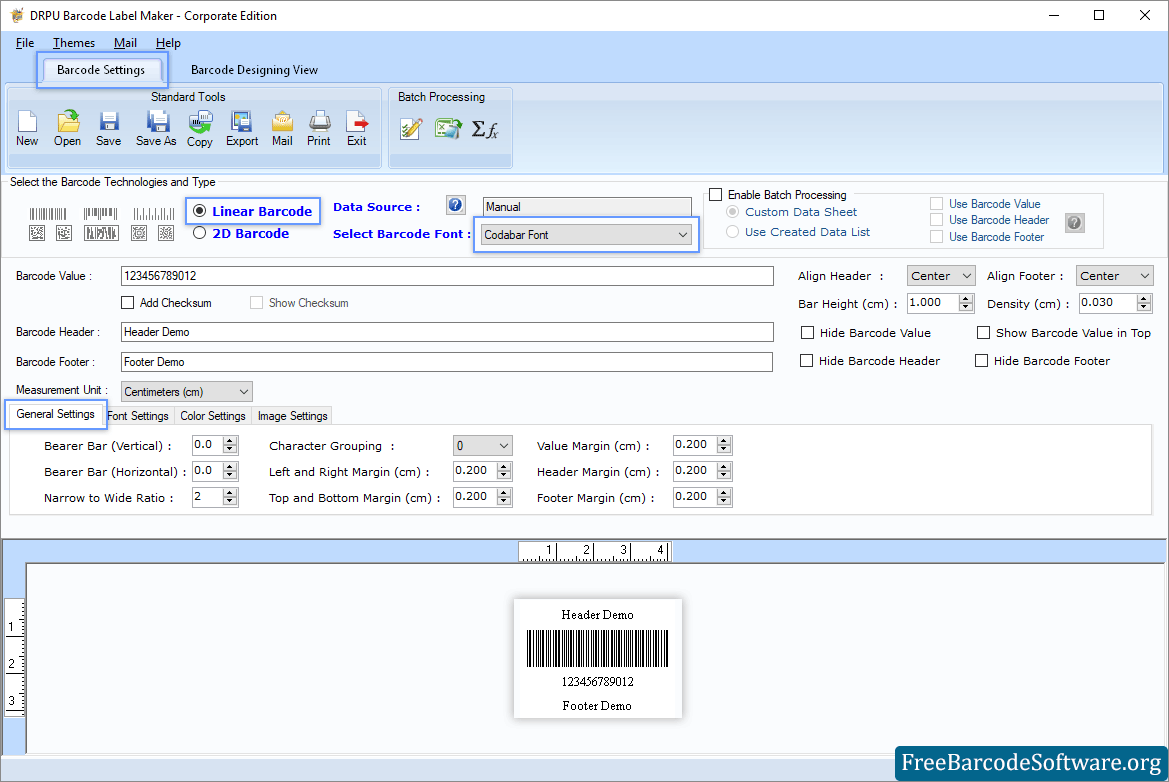 First select barcode technology and font type then set barcode value, header, footer with margins. You can also do change in font settings, color settings and image settings.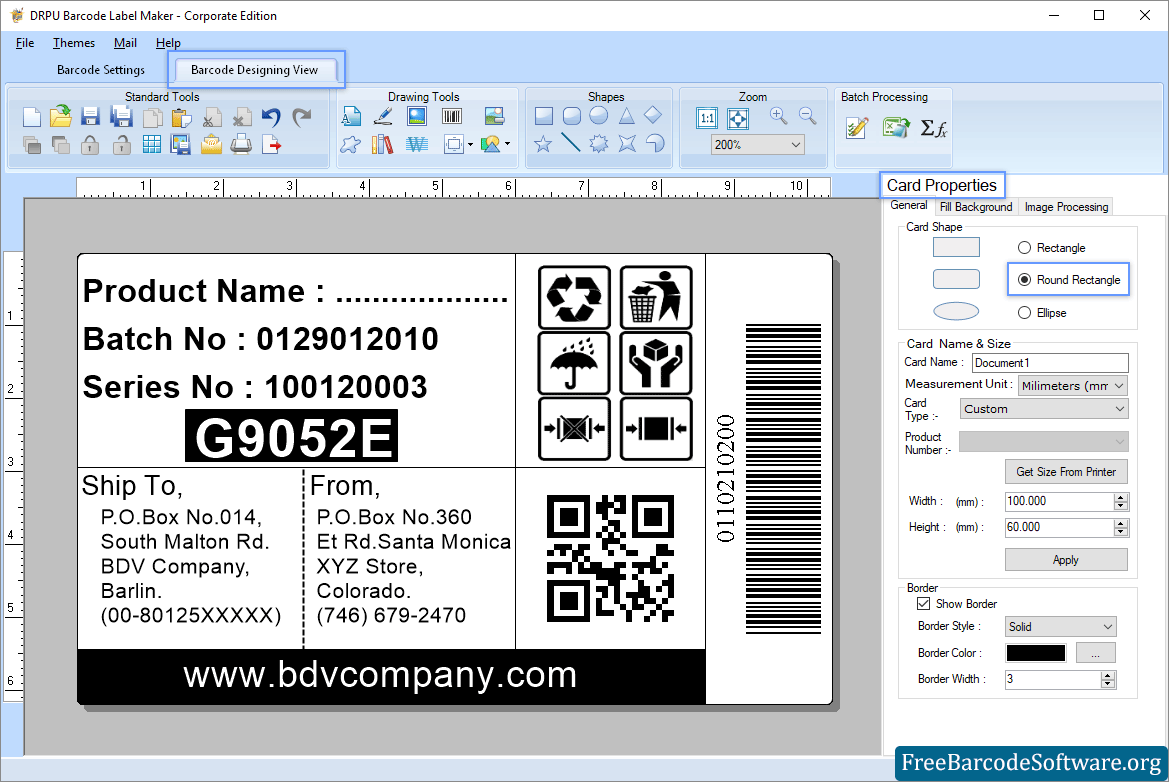 Open Card Properties then set the General, Fill Background and Image Processing.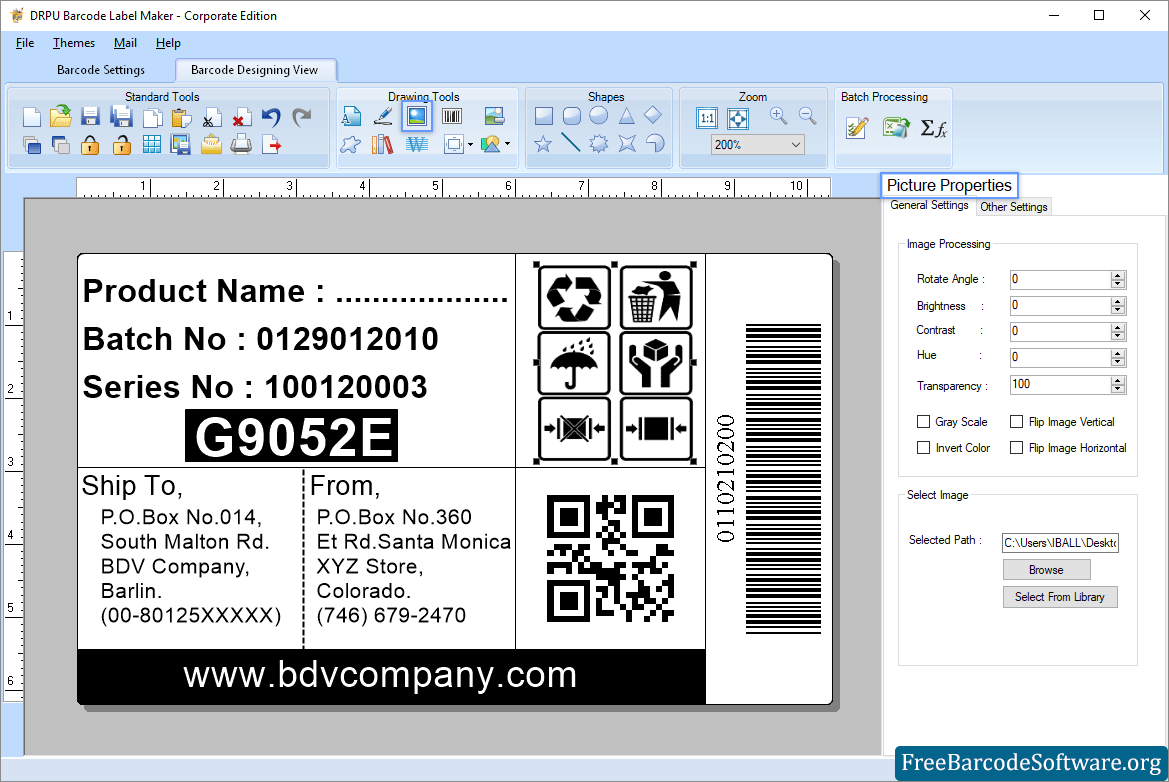 Select picture from the library and add it on the card then set the brightness and contrast of the image.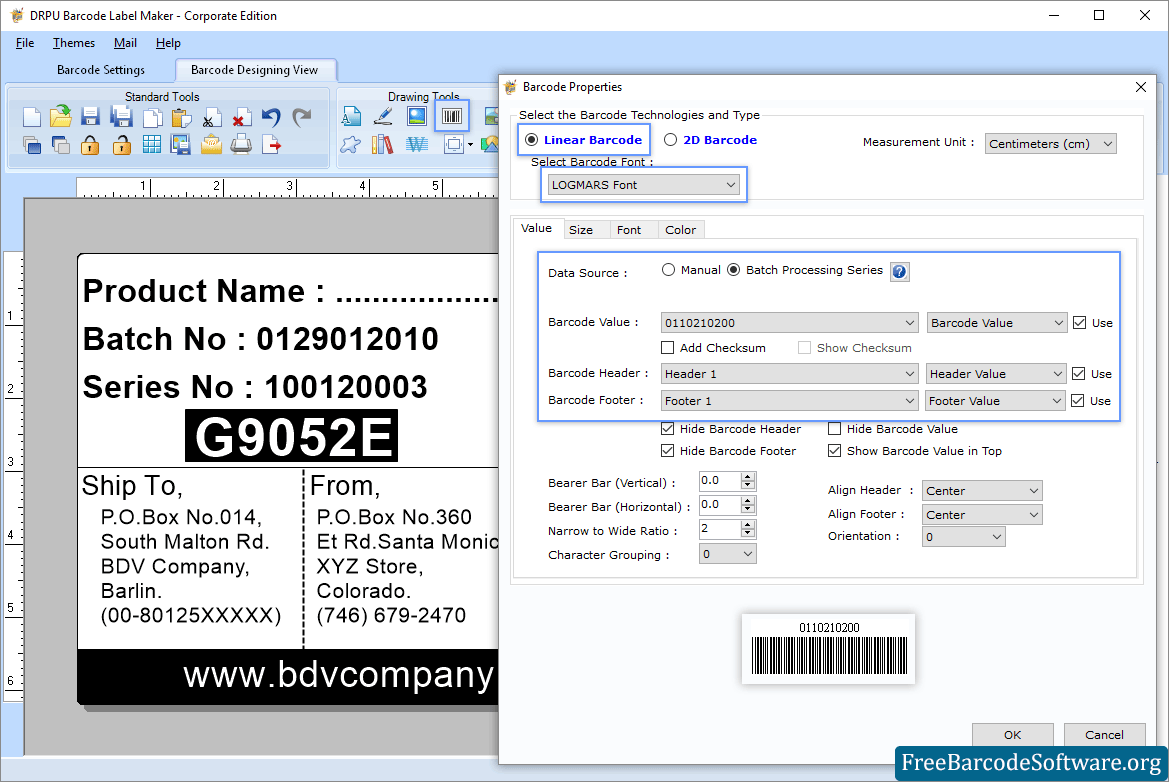 Double click on the barcode to open the Barcode Properties then set the value according to your requirements.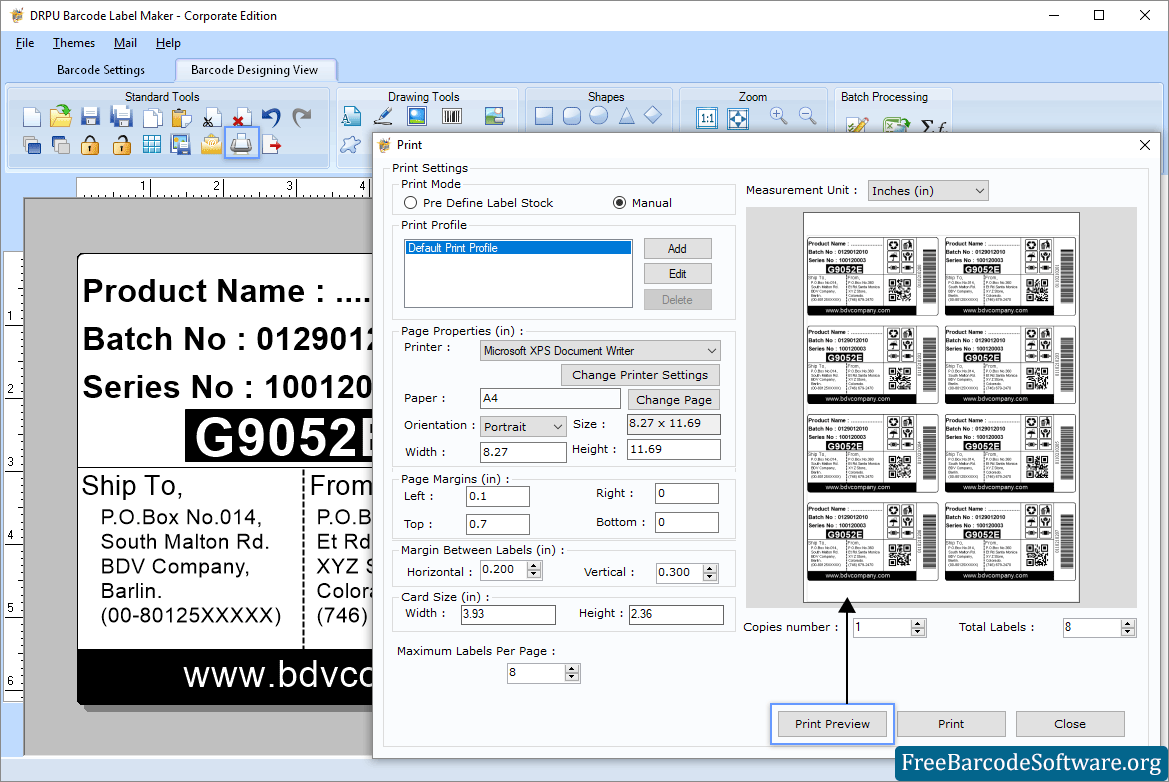 To print designed barcode, go to print button from tool bar and select print mode. In case of Manual mode, set attributes accordingly.