Accounting Software (Enterprise Edition) Screenshots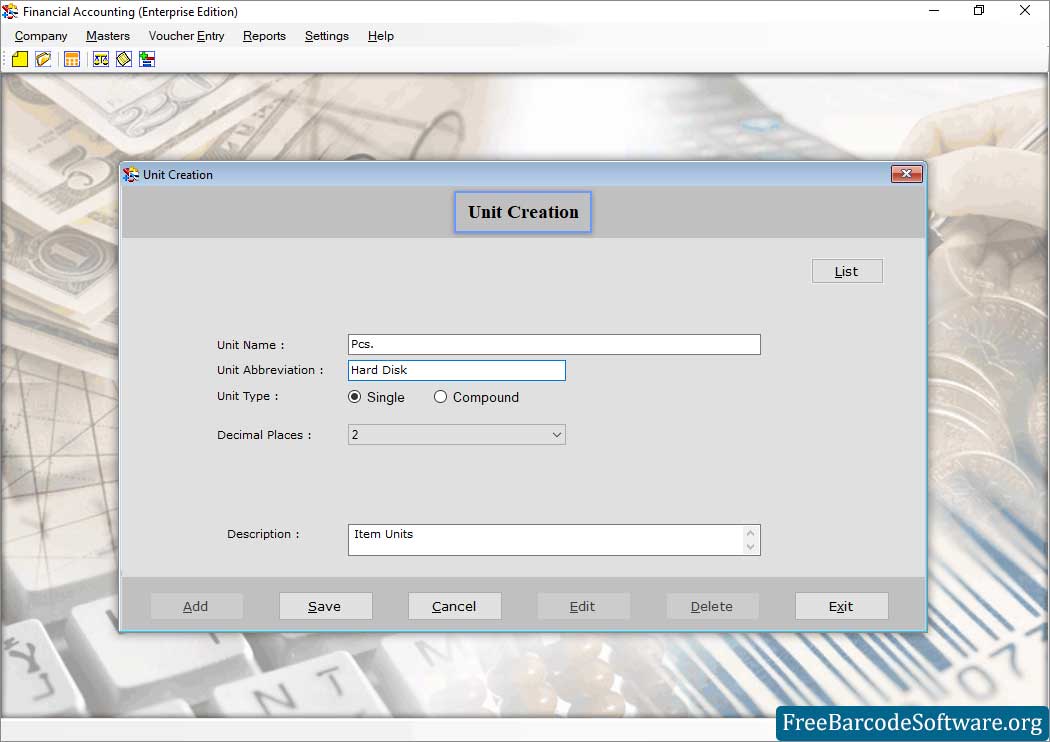 Go to master tab from menu option and choose "Unit Creation" option. Fill required details and press "Save" to continue. In same manner, you can create account, customer, vendor item etc.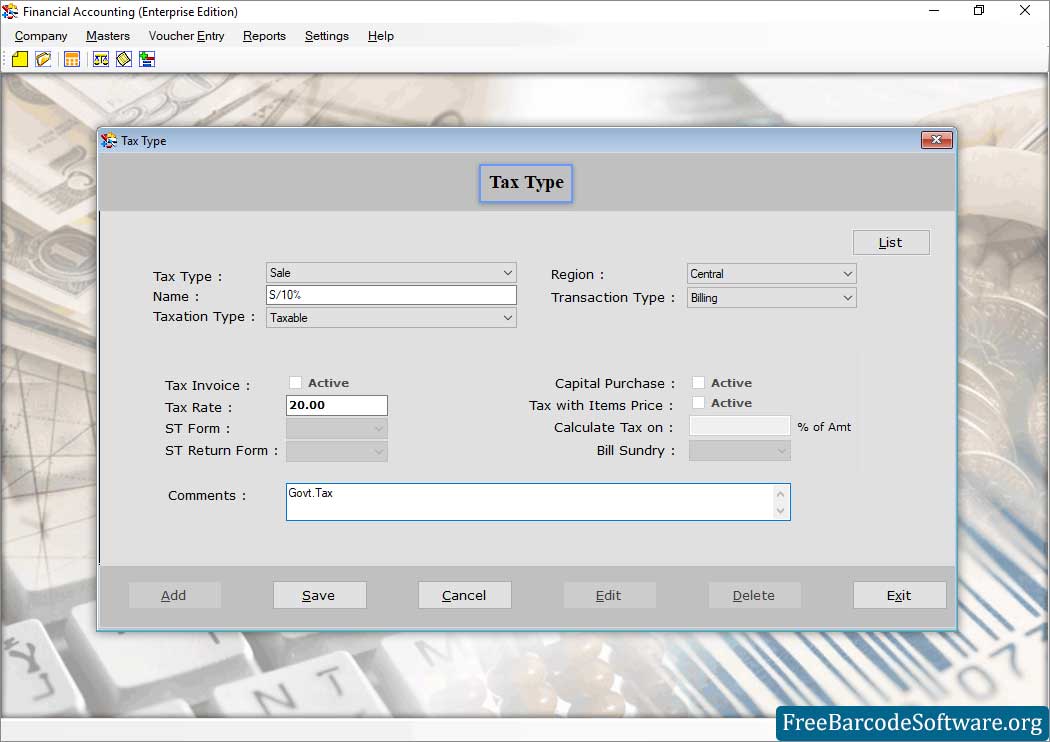 To generate tax type, go to " Tax type" option from "Master" tab. Fill necessary details and save it.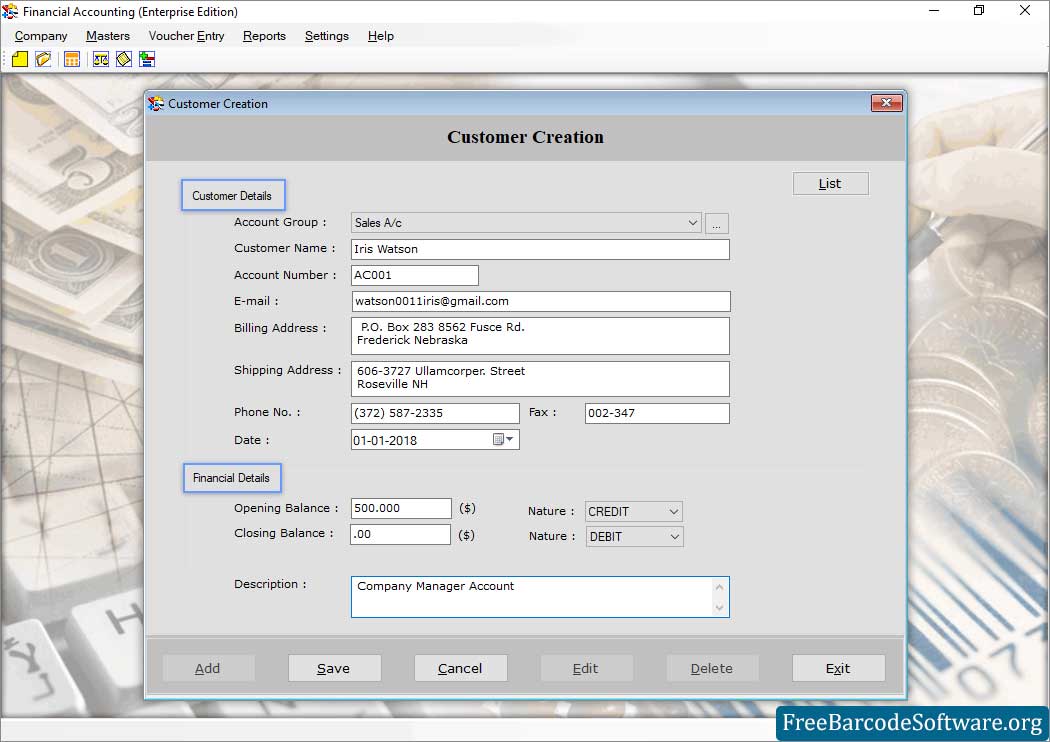 Enter the Customer Name, Account Group, Phone No. in Customer Details and click Save. You can also edit the financial details if you want.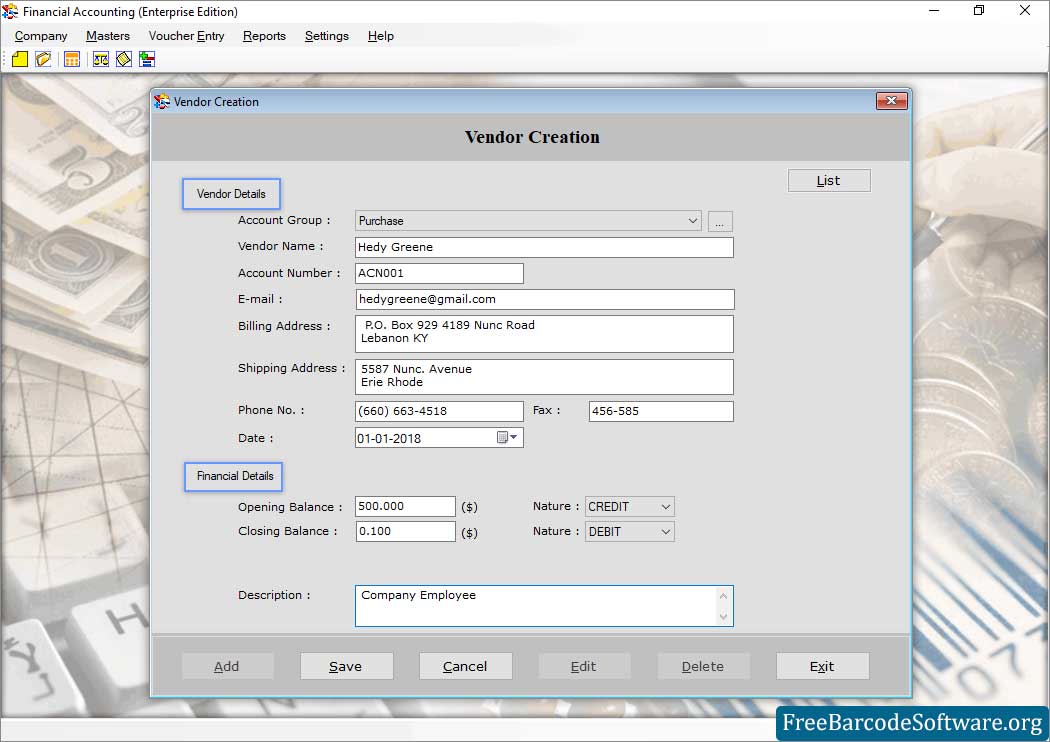 Enter the Vendor Details and Financial Details (Closing Balance, Opening Balance) then click Save.