Accounting Software (Enterprise Edition) Screenshots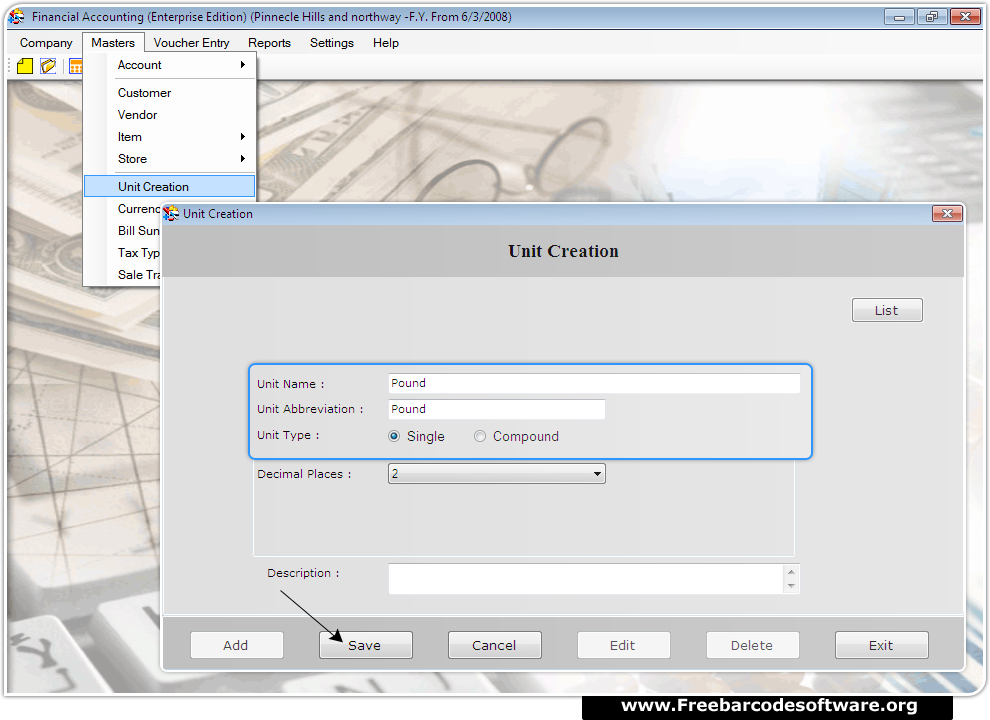 Go to master tab from menu option and choose "Unit Creation" option. Fill required details and press "Save" to continue. In same manner, you can create account, customer, vendor item etc.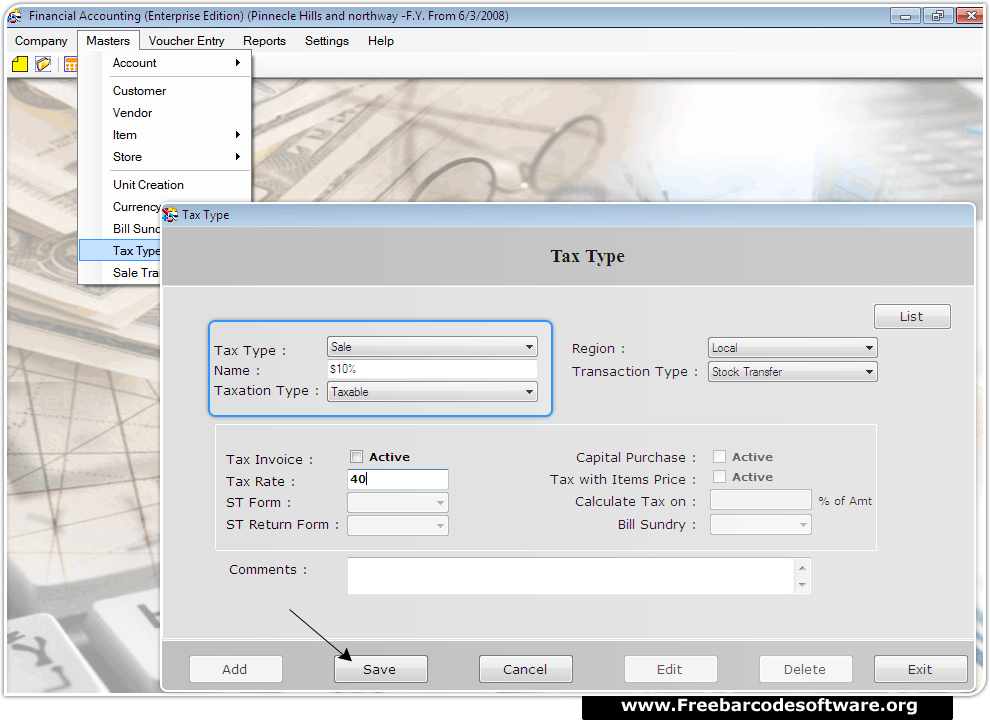 To generate tax type, go to " Tax type" option from "Master" tab. Fill necessary details and save it.